Experience Vietnam on a journey that takes you from cosmopolitan Hanoi and Ho Chi Minh City to the enchanting Hoi An and Hué, and the timeless Ha Long Bay, Mekong Delta, and tropical island of Phu Quoc.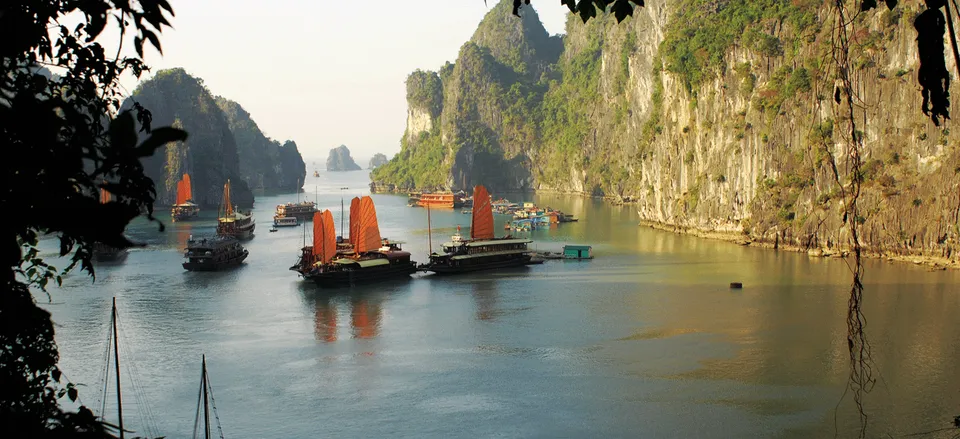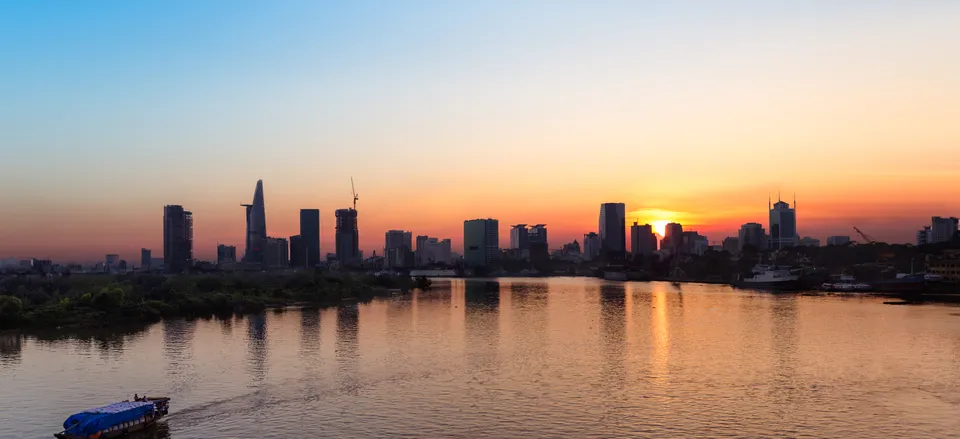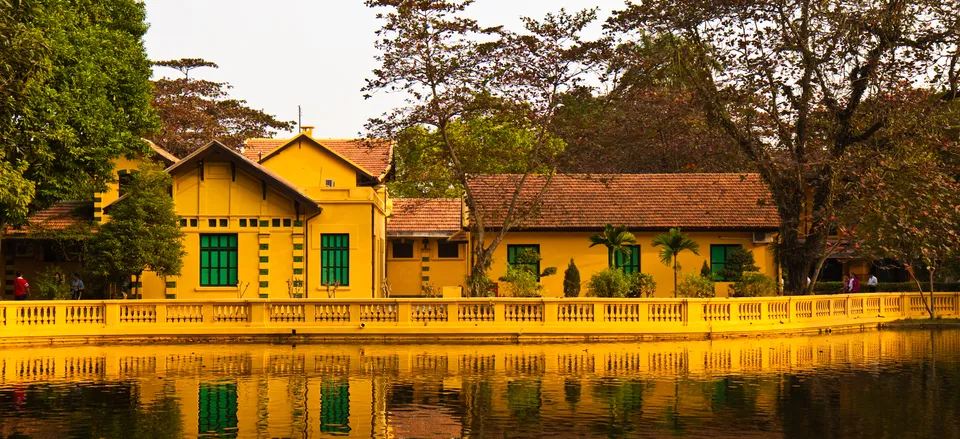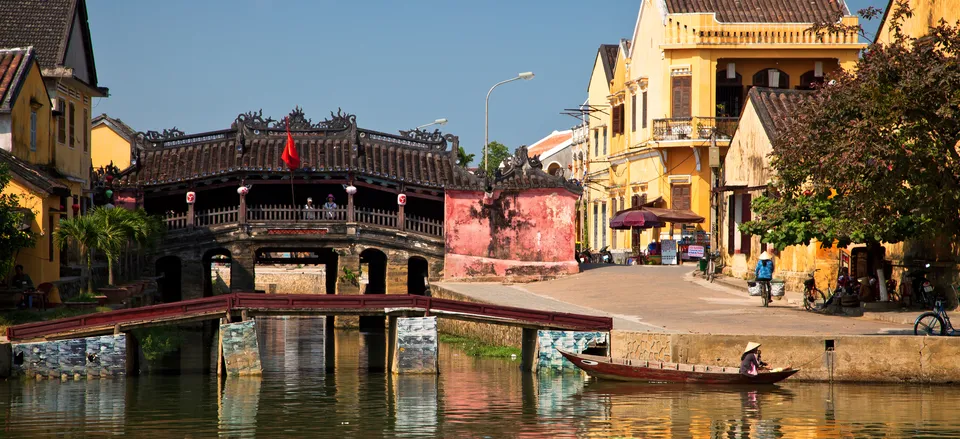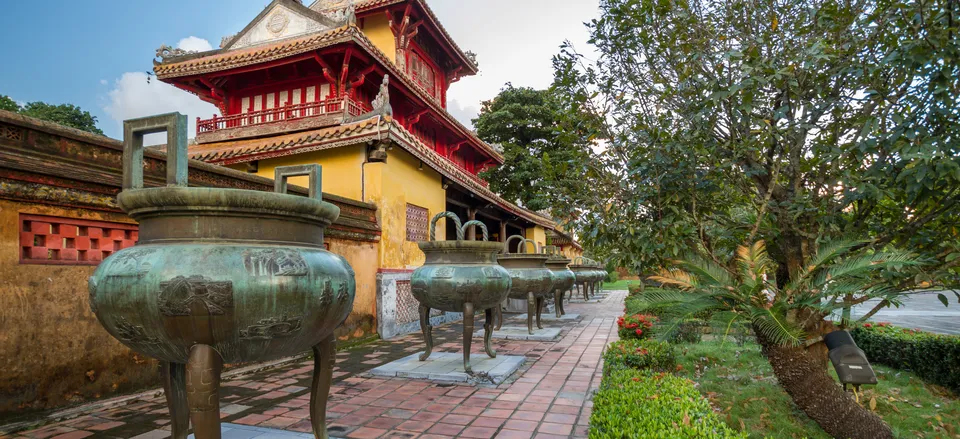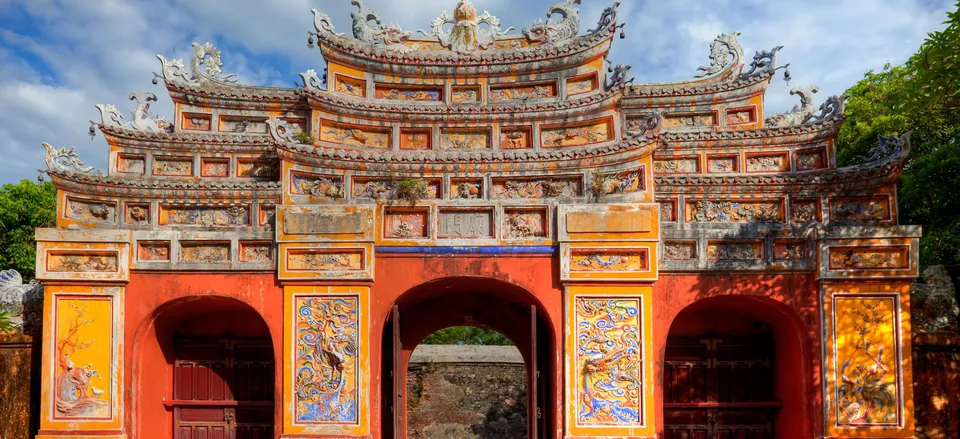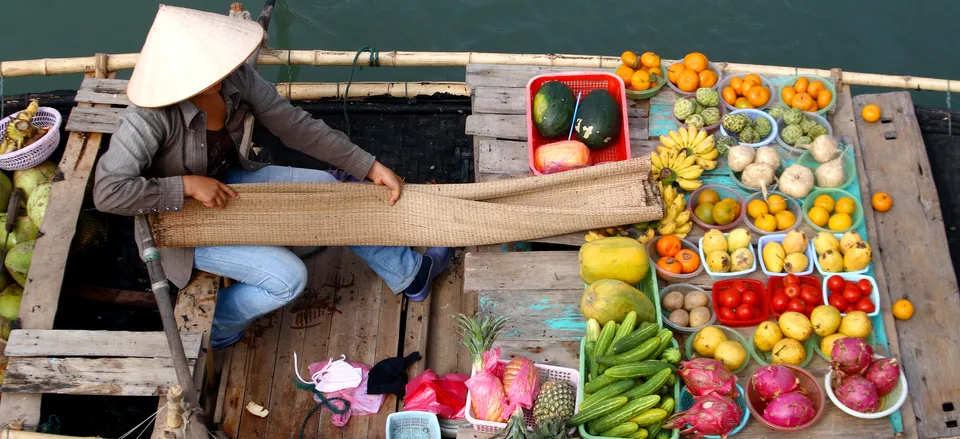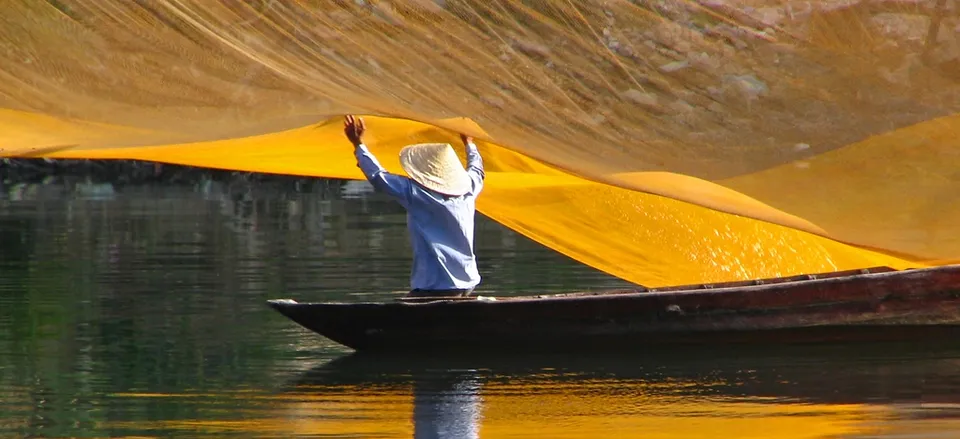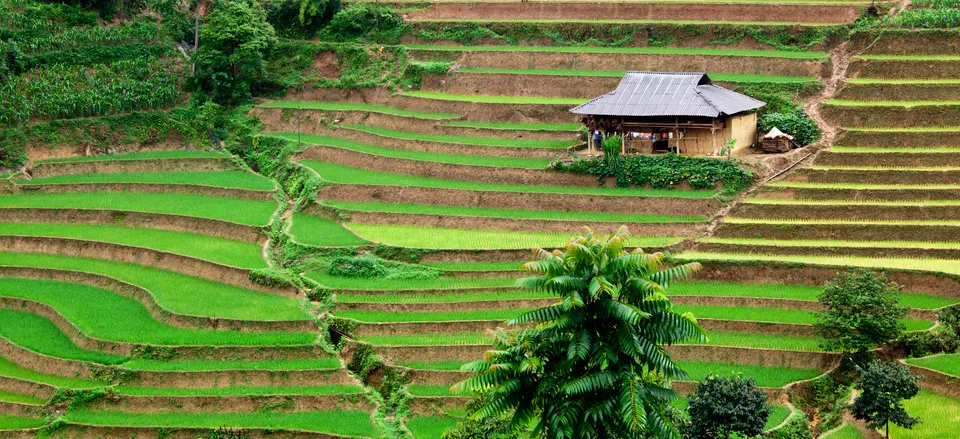 Treasures of Vietnam: A Tailor-Made Journey
From Hanoi to the Mekong Delta
14 days from $5,995
Experience Vietnam on a journey that takes you from cosmopolitan Hanoi and Ho Chi Minh City to the enchanting Hoi An and Hué, and the timeless Ha Long Bay, Mekong Delta, and tropical island of Phu Quoc.
Overview
This following itinerary is a sampling of the experiences that we offer on a tailor-made journey to Vietnam. Working with our country specialists, you can customize your itinerary to fit your timing, your budget, and your interests, including accommodations, activities, and the places you visit.
With some two thousand miles of coastline, Vietnam features a vibrant cultural heritage and spectacular natural beauty. Experience many of the country's highlights as you make your way from Hanoi to the Mekong Delta, discovering historic cities like Hoi An and Hué and spectacular landscapes from Ha Long Bay to the tropical isle of Phu Quoc. Along the way, visit floating markets and imperial palaces, wartime tunnels and artisan workshops, and enjoy time to relax on a tropical island.
Highlights Include
See Ha Long Bay from a unique aerial perspective, flying over the karst-fringed lake by seaplane before taking a cruise on the bay in a traditional-style junk.
Cook up a local specialty during a class with a chef in historic Hoi An, and set out on an exhilarating moped tour of Ho Chi Minh City, sampling its street food along the way.
Venture into the floating markets of the Mekong Delta by longtail boat, and ride a bike among emerald paddies.
Spend two full days on the tropical idyll of Phu Quoc, snorkeling, kayaking or simply relaxing on the white-sand beaches.
To see itinerary, please click on an option below.
Sample Itinerary
Sample Itinerary
Day 1 - Hanoi
Upon arrival in Hanoi, you will be met and taken to your hotel. Take the rest of the day to relax after your flight.
Days 2 - Hanoi
Set out on a private city tour with your guide this morning. Visit Ho Chi Minh's modest stilt former home and the Temple of Literature—Hanoi's first university. Stop by the Fine Arts Museum to see its a wonderful collection of paintings and sculpture. Cap off the tour in Hanoi's bustling Old Quarter before returning to your hotel in the afternoon. (B)
Days 3 - Ha Long Bay
Board a seaplane this morning for a scenic flight to Ha Long Bay, taking in this glorious karst landscape of gumdrop mountains and islands from a unique aerial perspective. Then settle into a traditional-style junk for an overnight cruise on the World Heritage-listed bay. Your voyage will take you to some of the bay's most picturesque sites, from grottos to unusual limestone islets jutting out of the water. (B,L,D)
Days 4 - Hoi An
Awaken in the quiet of morning on the bay, and, if you wish, join a tai chi session on deck after breakfast. Go for a hike, enoying the incredible views, and have a swim off an island beach before heading back to the pier. Return to Hanoi for your flight to Danang in central Vietnam. You'll be met by a private driver for the transfer to your hotel in Hoi An. (B)
Day 5 - Hoi An
After a leisurely breakfast, meet your guide for a private tour of Hoi An's old town. Delve into the layered history of this charming port city as you visit shop-houses, temples, and the charming Japanese covered bridge. During a free afternoon, consider renting bikes to ride through the surrounding rice paddies, or simply return to your seaside hotel to enjoy the beach. (B)
Days 6 - Hoi An
Begin the day with a trip to Hoi An's lively morning market with a local chef, who will introduce you to some of the key ingredients used in Vietnamese cuisine. Select your ingredients, and accompany the chef back to the acclaimed Red Bridge Cookery School. Your afternoon will be spent concocting and sampling many Vietnamese favorites. (B)
Days 7 - Hue
Bid farewell to Hoi An today, and travel by private car to Hue, following a coastal route that affords some spectacular views. Settle into your historic hotel in the heart of the city, and enjoy the rest of the day to discover this former imperial capital on your own. (B)
Day 8 - Hue
Join your guide for a private tour of Hue's important historical sites. Discover the temples and palaces of the World Heritage-listed Hue citadel. The seat of Vietnam's last royal dynasty until 1945, the citadel includes numerous monuments, including the Imperial City and the Forbidden Purple City. Venture to the mausoleum of Emperor Tu Duc, and later, try your hand at crafting bamboo paper art called truc chi. (B)
Day 9 - Saigon
Fly south today to Vietnam's commercial capital, Ho Chi Minh City, otherwise known as Saigon. En route to the city, stop to visit the Cu Chi Tunnels, an extensive network of underground passageways and rooms dug by local residents to shelter Ho Chi Minh's guerillas during the Vietnam War. This evening, embark on a fascinating discovery of Saigon on the back of a Vespa. Touring with a small group, you'll sample delicious street food, enjoy local music, and experience the city from the viewpoint of your experienced local guide. (B, D)
Day 10 - Can Tho
Travel into the Mekong Delta with your private guide today, taking a meandering route to appreciate the scenery and stop in traditional villages along the way. Arrive in the city of Can Tho, set at the confluence of two Mekong tributaries. Enjoy time to explore on your own: there are lovely pagodas and temples to be found tucked in among the busy lanes. You may wish to take a walk along the river to soak up the rhythms of local life, and stop for dinner at a waterfront restaurant—we 'll have recommendations for you. (B)
Day 11 - Phu Quoc
This morning, climb into a longtail boat to visit the floating markets of Cai Rang, where local farmers and merchants arrive in sampans piled high with produce, fish, and other goods. Later, head to the airport for your flight to Phu Quoc, an island in the Gulf of Thailand. Your home here is a stunning French colonial-style mansion on the beach. (B)
Day 12 and 13 - Phu Quoc
Savor two full days to discover beautiful Phu Quoc and the aquamarine seas that surround it. Go kayaking or snorkel the reefs, rent a moped to explore the island's interior, or indulge in a spa treatment at the hotel. The island's inviting white-sand beaches are the perfect place to relax and enjoy your final days in Vietnam. (B)
Day 13 - Depart for home
After a leisurely morning at the beach or by the pool, transfer to the airport this afternoon for your flight back to Saigon, where you'll connect to your international flight.
Included meals are denoted as follows: Breakfast (B), Lunch (L), Reception (R), Dinner (D)
Related Tours