Italy's breathtaking Lake District has inspired painters, writers, and poets. Enjoy the region's gardens, arts, and contemporary life, set amid Italy's northern lakes and mountains, during this one-week Cultural Stay in Stresa.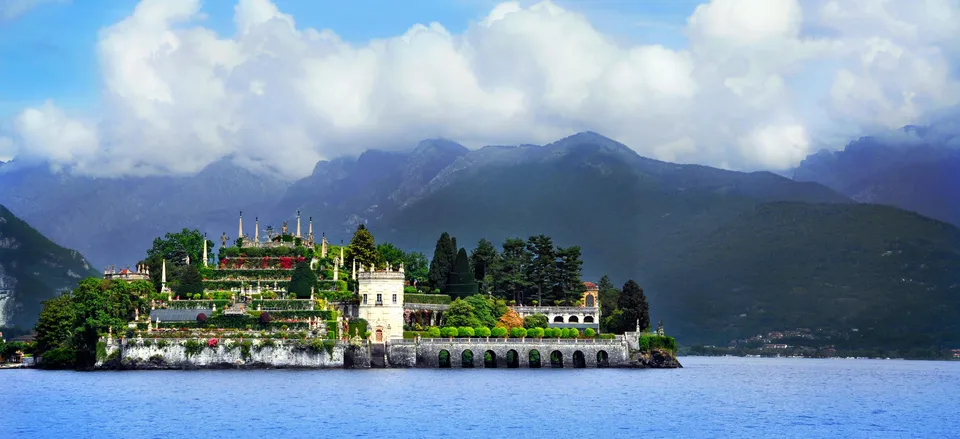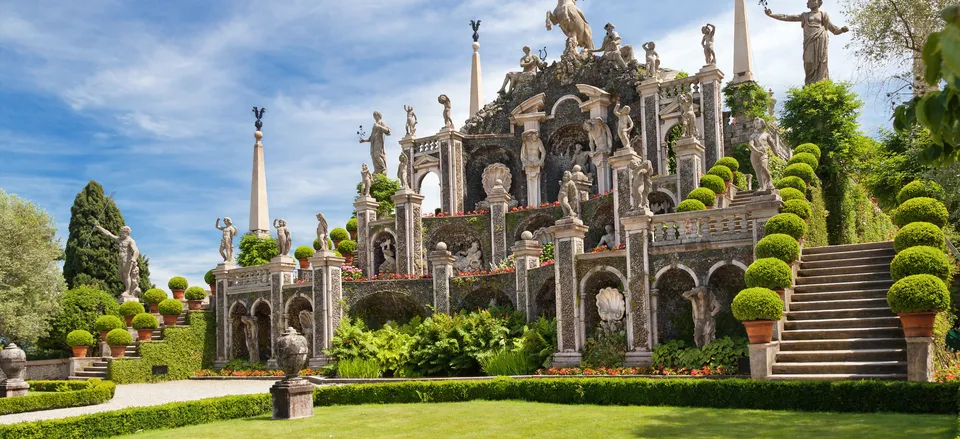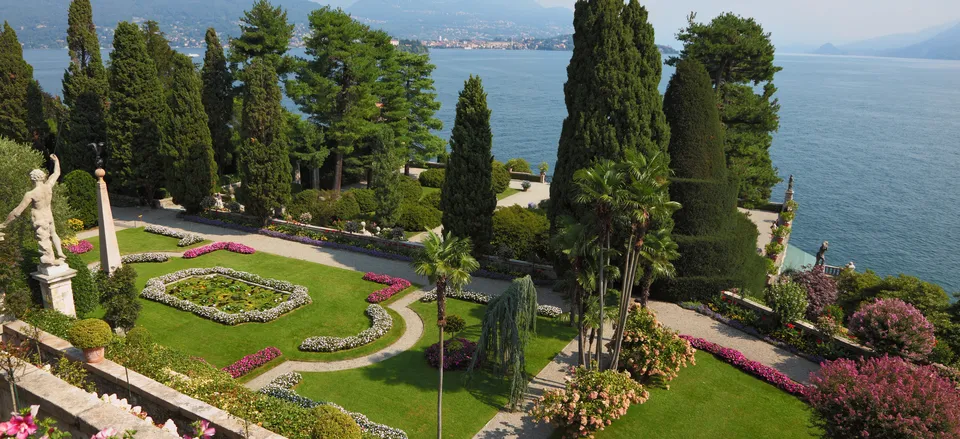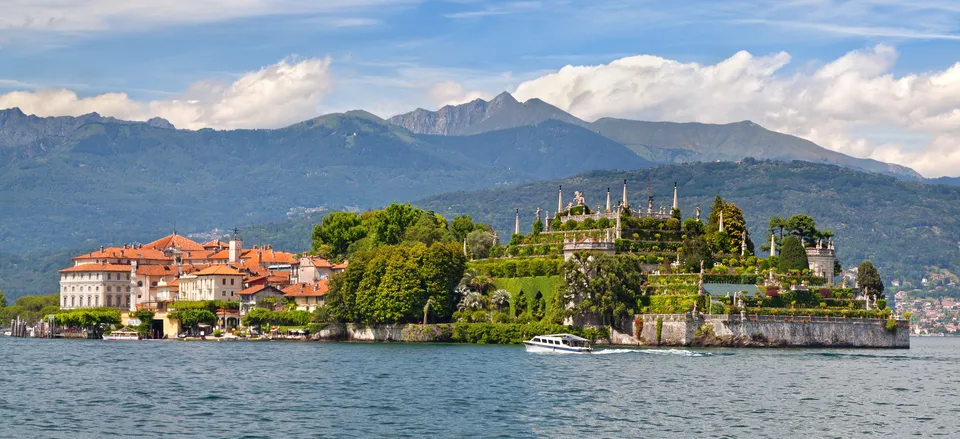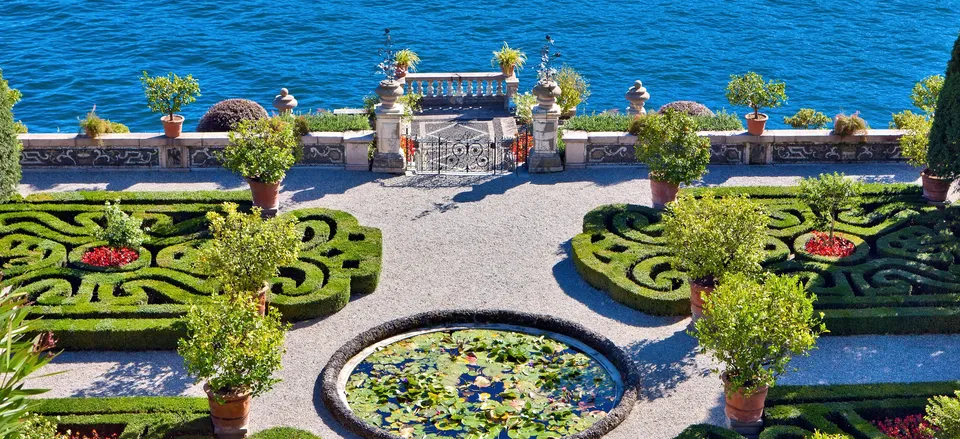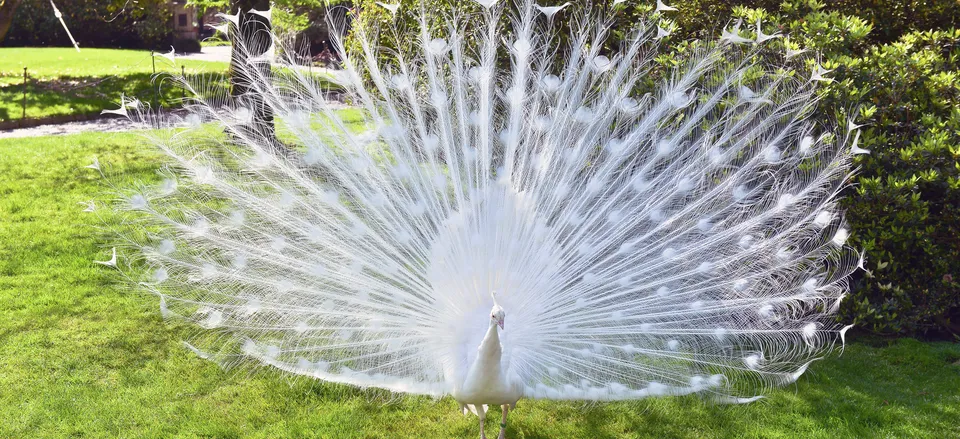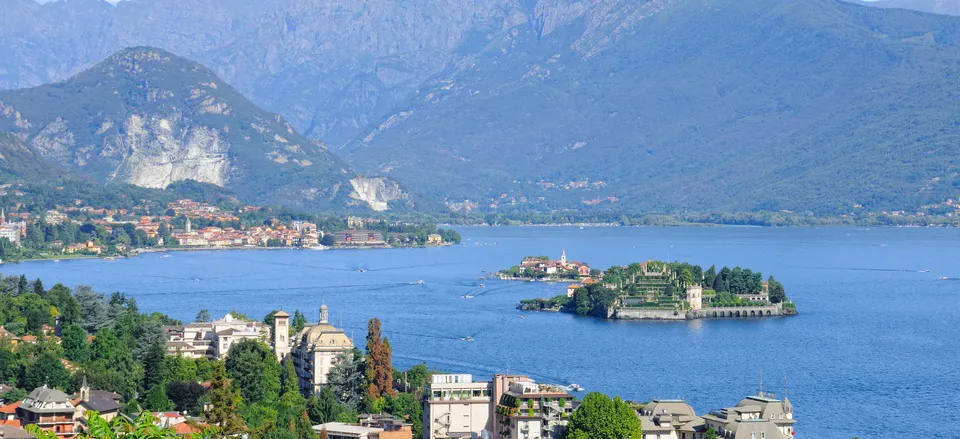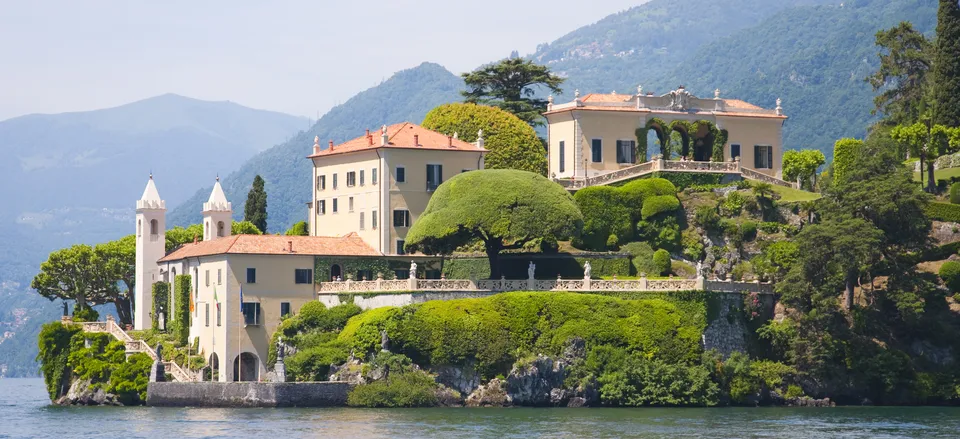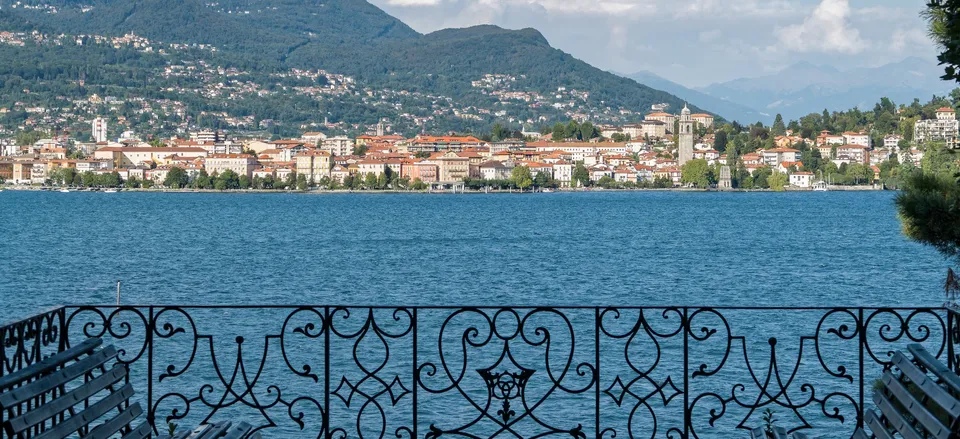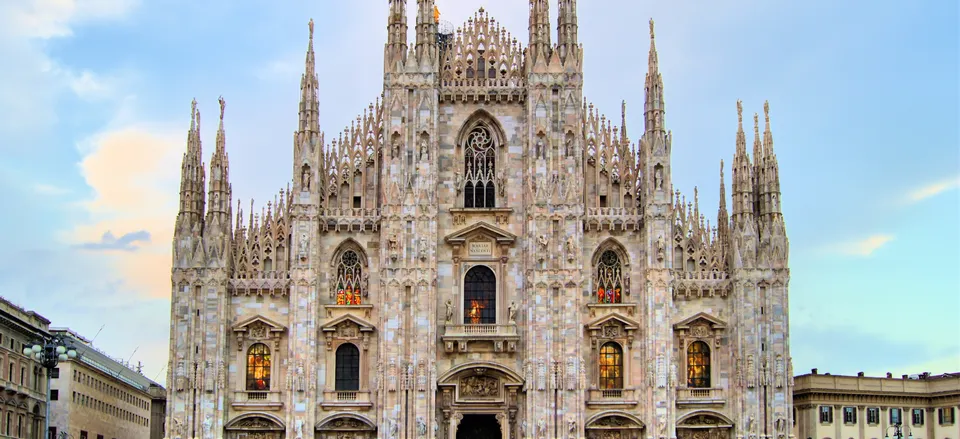 Italy's Lake District: A One-Week Stay in Stresa
Featuring Lake Maggiore, Lake Como, and Lake Orta
9 days from $5,490
Italy's breathtaking Lake District has inspired painters, writers, and poets. Enjoy the region's gardens, arts, and contemporary life, set amid Italy's northern lakes and mountains, during this one-week Cultural Stay in Stresa.
SPECIAL OFFER
Save $250 per person when you book by January 19, 2024!
Special Air Rates & Services: As part of our special air program, FlexAir, available with this tour, you can choose from a wide variety of flight options. Visit the Tour Details tab and click on "Special Air Rates/Services" drop down.
Overview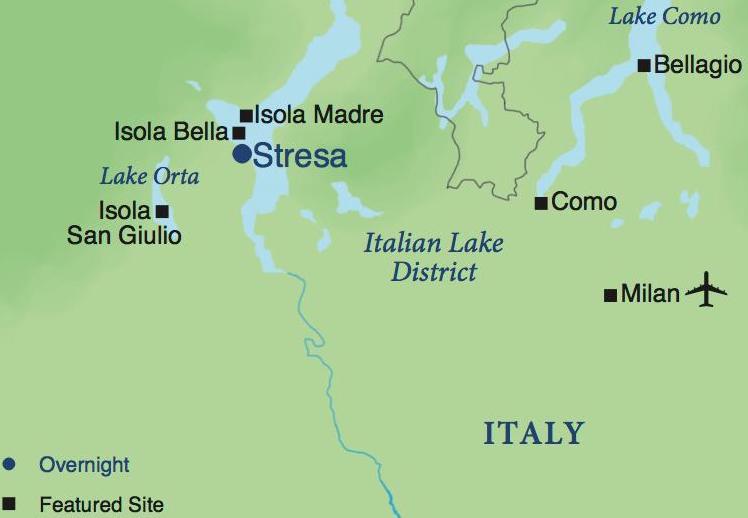 Italy's breathtaking Lake District has inspired painters, writers, and poets through the ages. Immerse yourself in this lovely region during a one-week Cultural Stay in Stresa. Stay at the lovely Hotel La Palma, featuring majestic views of Lake Maggiore, remarkable Alpine peaks, and luxurious gardens.
Highlights Include
Lake Maggiore: Take a private boat to Isola Madre to tour its impressive English-style gardens, then visit Isola dei Pescatori and Isola Bella with its baroque villa, outstanding art collection, and exquisite gardens. During your stay in Stresa, enjoy a regional cooking class and presentations on the area's gardens, arts, and contemporary life, plus time at leisure.
Lake Orta: Stroll along lovely streets in Orta San Giulio, then cruise to the enchanting Isola San Giulio.
Lake Como: Discover charming Bellagio with its villas, pastel houses and admire sweeping vistas during a private boat ride to the charming town of Como.
Milan: See world-famous treasures, including the Church of Santa Maria delle Grazie, a World Heritage site and home to Leonardo's The Last Supper; the museum at the legendary opera house, La Scala; and the exquisite Duomo, a Gothic masterpiece.
To see itinerary, please click on an option below.
2024 Itinerary
2024 Itinerary
Day 1 & Day 2 — Depart the U.S. / Arrive in Milan / Stresa
Depart the U.S. on a transatlantic flight to Milan, Italy. After arrival at Milan's Malpensa Airport, clear brief immigration and customs formalities then transfer to the upscale Hotel La Palma in the lakeside city of Stresa. Travel time is approximately 90 minutes. Upon arrival at the hotel, you'll receive a customized Welcome Package with maps and general information about the Italian Lake District. Your Smithsonian Journeys Travel Director will be in residence and available to answer any questions and provide recommendations for restaurants and independent activities. Set out this afternoon on a short orientation walk of the neighborhood surrounding the hotel. This evening gather for a welcome reception and remarks by your Smithsonian Journeys Expert followed by dinner at the hotel. (R,D)
Day 3 – Stresa / Lake Orta
A full American-style buffet breakfast is served each morning during your stay. Enjoy a scenic drive to the lovely resort town of Orta San Giulio, located on a peninsula that juts into Lake Orta. Enjoy free time in Orta San Guilio for lunch and exploring on your own. After a walking tour of the town, board a boat to visit Isola San Giulio, the enchanted island in the lake, to visit its very atmospheric Romanesque basilica. In the early evening, join a local speaker who will talk about the development of Italy's Lake District, a haven of Alpine peaks, gardens and lakes. This evening join fellow travelers for a dinner at a restaurant in town featuring regional specialties. (B,D)
Day 4 — Stresa / Borromean Islands
The morning is free of planned activities so that you can explore on your own. After an independent lunch, spend time with a local expert and learn about the history of the powerful Borromeo family and how they transformed the tranquil islands in Lake Maggiore, into splendid retreats featuring luxurious palazzos and beautiful imaginatively landscaped gardens. Cruise Lake Maggiore aboard a private motorboat to Isola Madre, the largest of the Borromean Islands. Enjoy a guided visit of the island's extensive botanical gardens. The impressive English-style gardens are lush and tranquil and filled with exotic flowers, rare plants and ancient trees.
Next, discover the rustic charm of the peaceful fishing village of Isola dei Pescatori. Stroll its narrow streets lined by the quaint houses of the fishermen and their families who call this island home. Make a stop to visit Isola Bella, the "Beautiful Island," extolled by writers over the centuries. During an exclusive "insiders" tour, you'll explore this 17th-century baroque palace that showcases an astounding collection of fine and applied art and antiques. Stroll through hanging gardens adorned with Greek and Roman statuary and enjoy an aperitif in the garden before heading back to the hotel. This evening, dine independently. (B)
Day 5 — Stresa / Bellagio / Como
Travel to magnificent Lake Como located in the foothills of the Alps and enjoy a boat ride to Bellagio. Explore Bellagio and its narrow lanes and covered walkways lined with pastel houses. Stroll by 18th- and 19th-century villas built by the region's noble families. Enjoy a delicious lunch at a lakeside restaurant. Afterward, continue on to Como. Glide on deep-blue water, gloriously bathed in sunlight, while viewing the opulent villas and villages nestled along the shores. Vistas of stunning gardens, hidden waterfalls, and cypress groves will captivate you. After the cruise, enjoy a short walking tour of Como starting at Piazza Cavour, which fronts the lake, and is lined with cafés, hotels and shops. The entire evening is free. (B,L)
Day 6 — Stresa
Today, learn the nuances of traditional regional cuisine during an interactive cooking demonstration at a nearby restaurant. Afterward, you'll sit down and enjoy a lunch prepared during the session. Later, there is time free of planned activities, so follow your own path and let your interests be your guide. This evening, join fellow travelers in the Smithsonian Travelers Corner for an informal exchange of recent travel experiences. Get together for dinner this evening at a popular ristorante in Stresa. (B,L,D)
Please note: Some departure dates will feature the visit to Milan on Day 6 and the more leisurely day in Stresa on Day 7. Your pre-tour documents will provide further details.
Day 7 — Stresa / Milan
Travel to Milan to see some of the world's most fabulous art and architecture. Visit the beautiful Renaissance Church of Santa Maria delle Grazie, a World Heritage site, to see Leonardo da Vinci's magnificent painting, The Last Supper. Afterward, visit the Museum of La Scala, that tells the story of Teatro alla Scala, opened in 1778, through exhibits of historic artifacts. Spend time at leisure having an independent lunch and getting to know cosmopolitan Milan. (B)
Day 8 — Stresa
Spend your final day in Stresa at leisure. Your Smithsonian Journeys Travel Director will available with a menu of options on site, as well as details. After a full day, relax then join fellow travelers for for a special farewell reception and dinner at the hotel. (B,R,D)
Day 9 — Return to the U.S.
Begin the day with a hearty breakfast. A transfer brings participants to Malpensa International Airport in Milan where you'll check in for flights to North America. (B)
Please note: Our May 11-19, 2024 and October 12-20, 2024 itineraries will follow different schedules of daily visits, seeing all the same sites as noted on the above itinerary, but in a different order. Details will be provided in your pre-tour documents. For all our program dates, the itinerary may change at any time due to operational considerations.
Included meals are denoted as follows: Breakfast (B), Lunch (L), Reception (R), Dinner (D)
Related Tours