Smithsonian Journeys Experts
Adam Tanner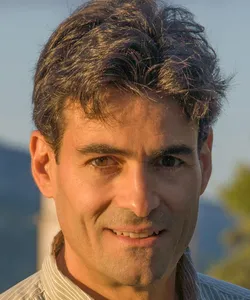 A writer and lecturer, who spent much of his career as a foreign correspondent, Adam Tanner has long studied the impact of colonialism, economic engagement and globalization, and is especially interested in the enduring impact of Europe on Asia, Latin America and Africa. He has appeared on CNN, Bloomberg TV, NPR, the BBC and written for publications such as Scientific America, Forbes, Fortune, Time and MIT Technology. He is an associate at the Institute for Quantitative Social Science (IQSS) at Harvard University where he has been since 2011, first as a fellow at the Nieman Foundation, then at IQSS. He is also an expert on privacy and commerce and has written two books, What Stays in Vegas and Our Bodies, Our Data.
What Our Travelers Say
Adam was a wealth of knowledge regarding Southern Italy. He was available and open to comments.
- Warren L., Southern Italy and Sicily
He is a very rare knowledgeable person on any subject, it seems. The subjects he lectured (on) were excellent.
- Smithsonian Journeys Traveler, Great European Journey
He was phenomenal in his lectures and in his knowledge. He also gave a lot of extra information and time to everyone. He's a keeper.
- Linda I., Pearls of Croatia and Slovenia