Active Journeys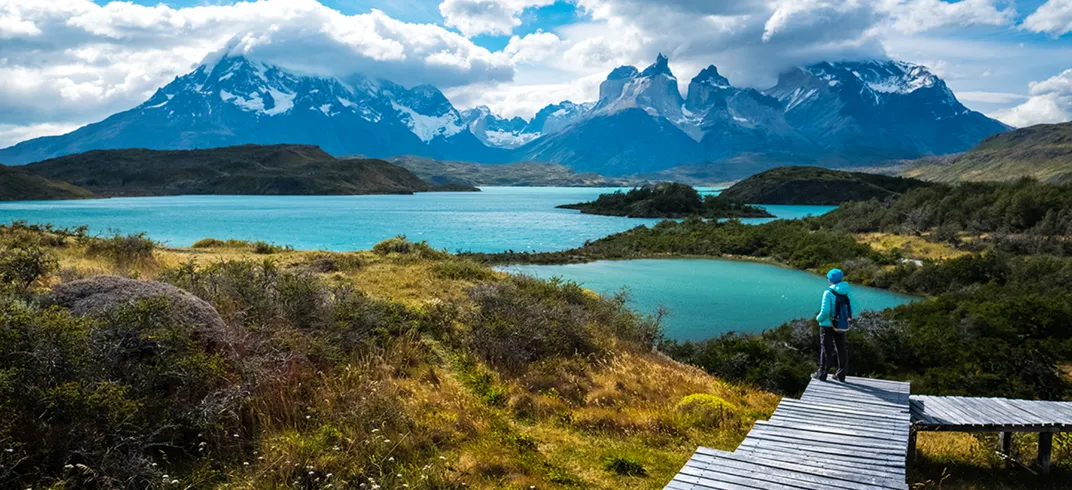 We are thrilled to present Smithsonian Active Journeys, a new collection of culture-rich trips developed for travelers who seek to learn about the world through active discovery. Through hikes, walks, bike rides, and more, explore the natural and cultural history of fascinating destinations around the world. Each departure has a maximum of just 12 to 18 travelers.
The Trail is Calling...
From the Alps to the Andes, we've selected routes for their spectacular scenery and their accessibility to both occasional and seasoned outdoorspeople. Most hikes and walks range from three to seven miles, with low to moderate elevation changes, and some trips also include opportunities to kayak, canoe, or bike ride.
A Sustainable Approach to Small-Group Travel
With a maximum of 12 to 18 travelers using mostly their own feet to get around, our groups are attuned to their environment, making a minimal impact on nature and spending time in local communities. You'll get acquainted with the people and their traditions and support small businesses such as a sustainable coffee farm in Costa Rica and a family-owned restaurant in Iceland.
Enrichment Every Step of the Way
Whether you are hiking in the hills of Tuscany or riding a bike through Chile's wine country, each Active Journey balances physical activity with in-depth cultural experiences and discovery.  In the company of outstanding local guides, immerse yourself in nature from the Alps to the Andes. Connect with local people as well as experts in the field, and gain insights into the region's cultural and natural history. Between active excursions, you might visit a Viking museum in Iceland, enjoy wine tasting at a rustic palace set among vineyards in Spain, or learn to make ceviche at a colonial mansion in Peru. 
Choose the Activity Level that Fits Your Pace
To help you select a journey that suits your pace and ability, we have designated four activity levels: Light, Moderate, Energetic, and Strenuous. Detailed, day-by-day descriptions of activities can be found on each itinerary page below in the Tour Details tab. Read more about Active Journeys activity levels here.
Each active journey includes:
Knowledgeable Trip Leader and local guides
Small group size with a maximum of 12 to 18 travelers
Airport transfers upon arrival and departure
Daily activities and excursions
Internal flights where applicable
Most meals, including all breakfasts and welcome and farewell dinners
Gratuities