Combine two of East Africa's most iconic wildlife experiences on a journey that includes gorilla trekking in Rwanda's Volcanoes National Park and three days on safari in the Masai Mara wilderness.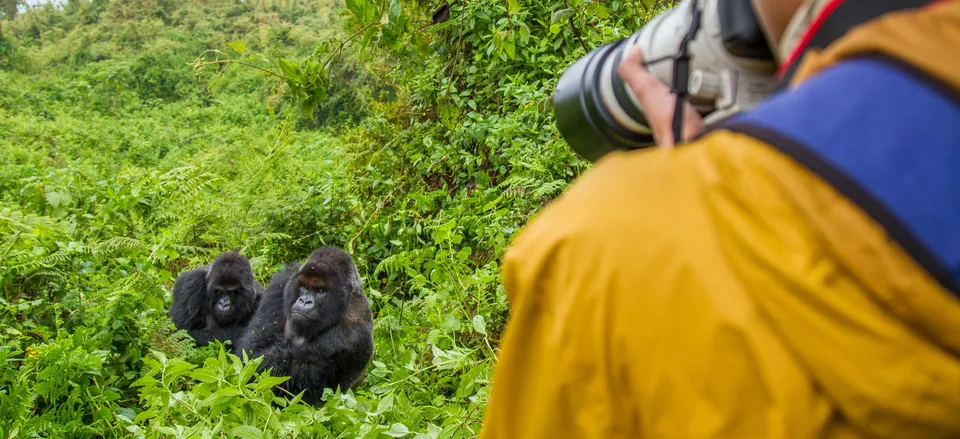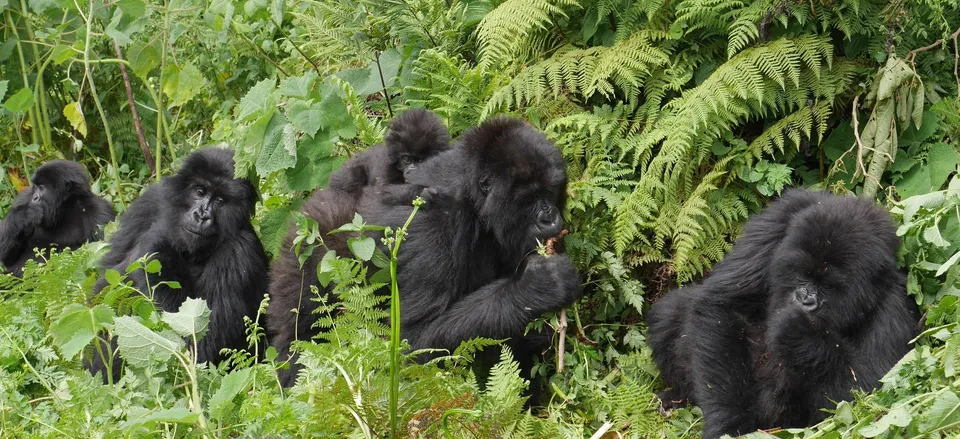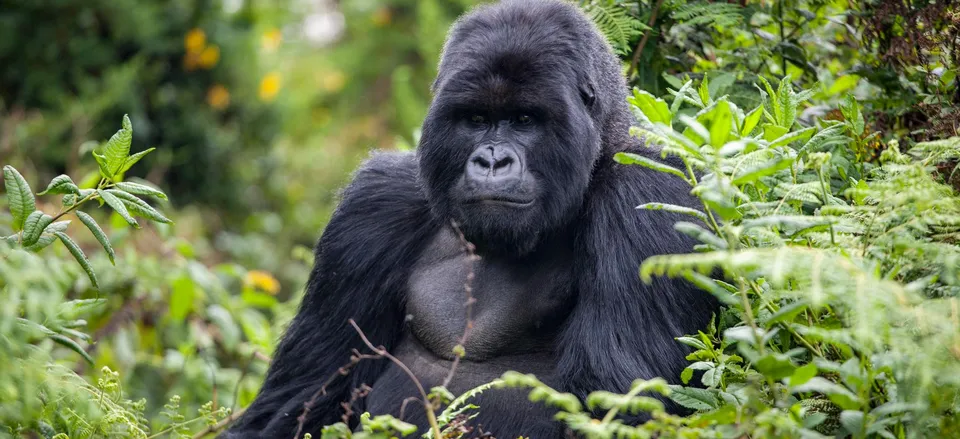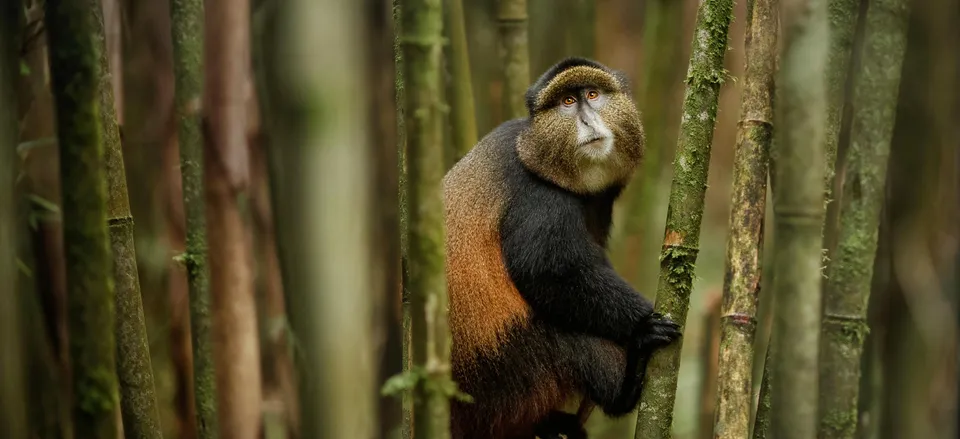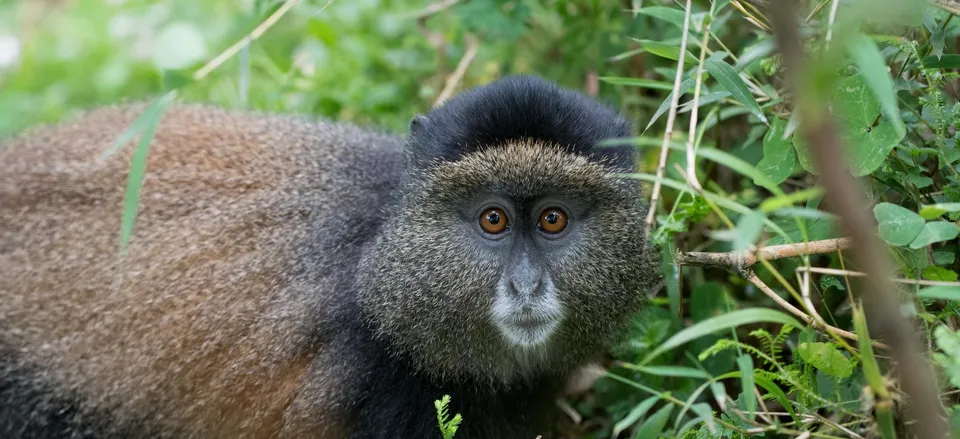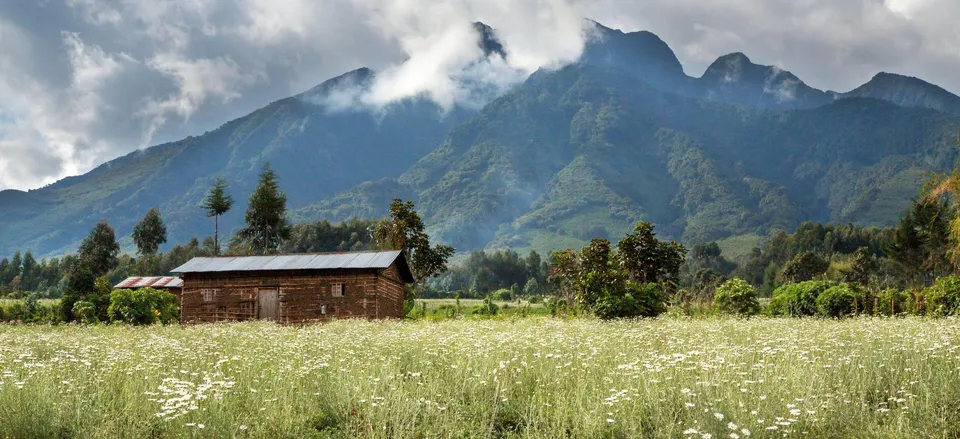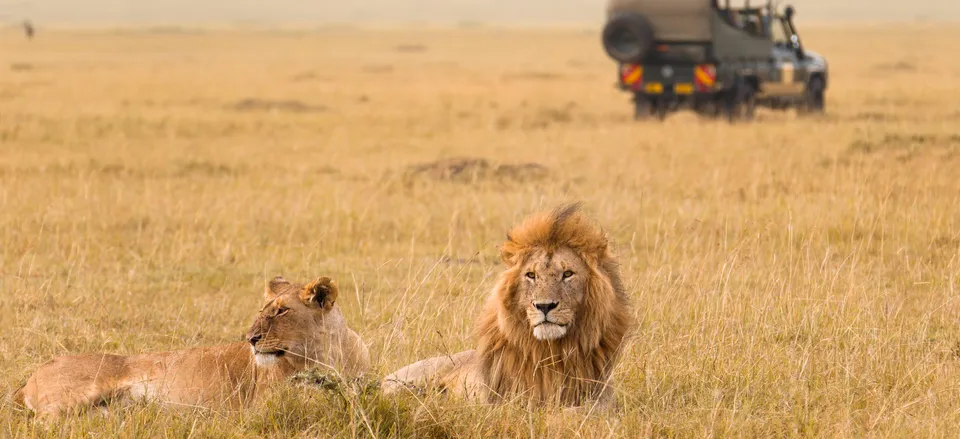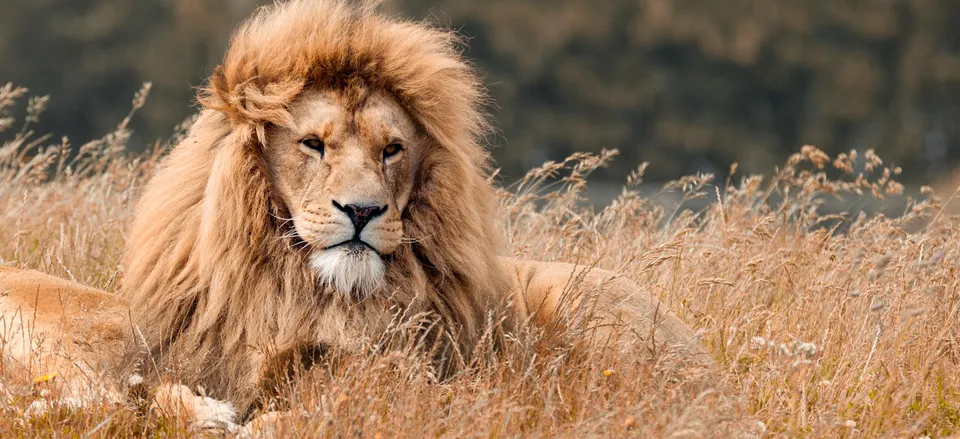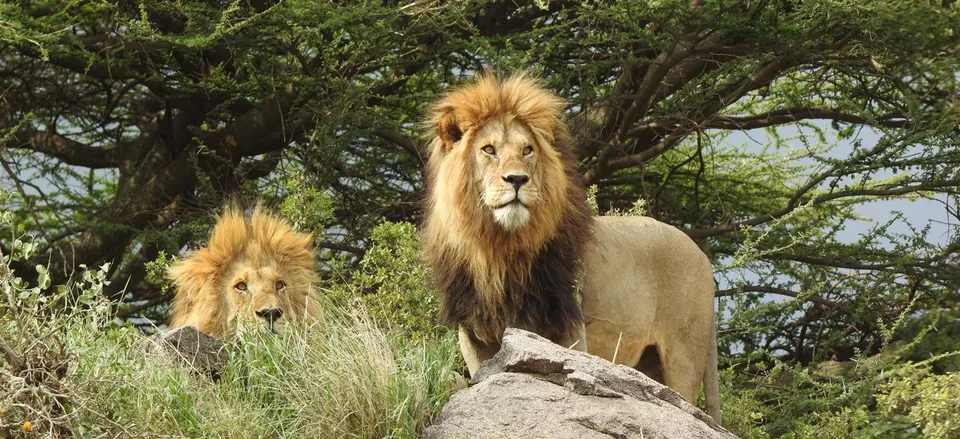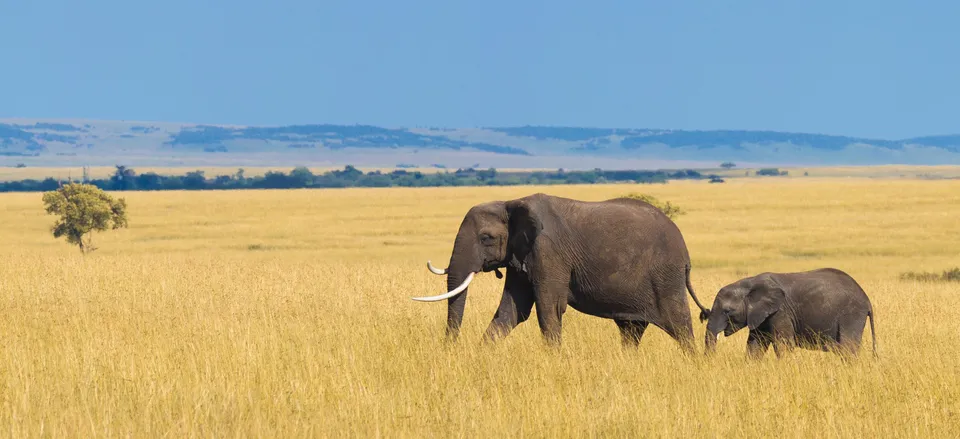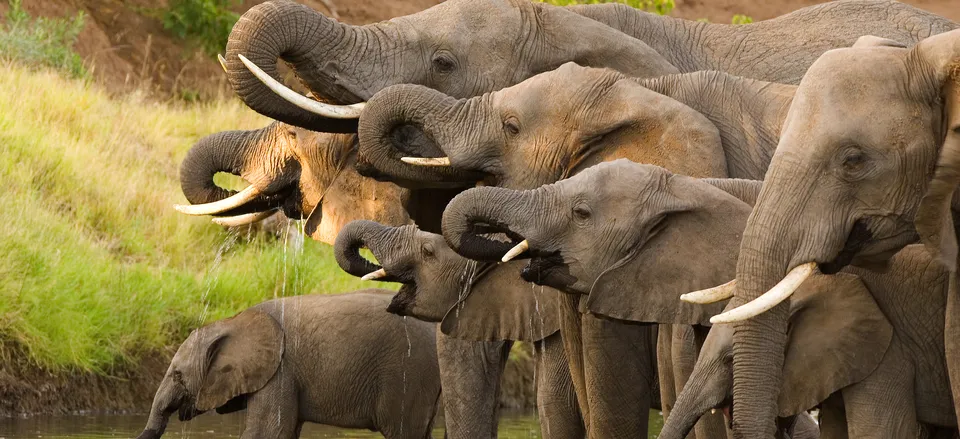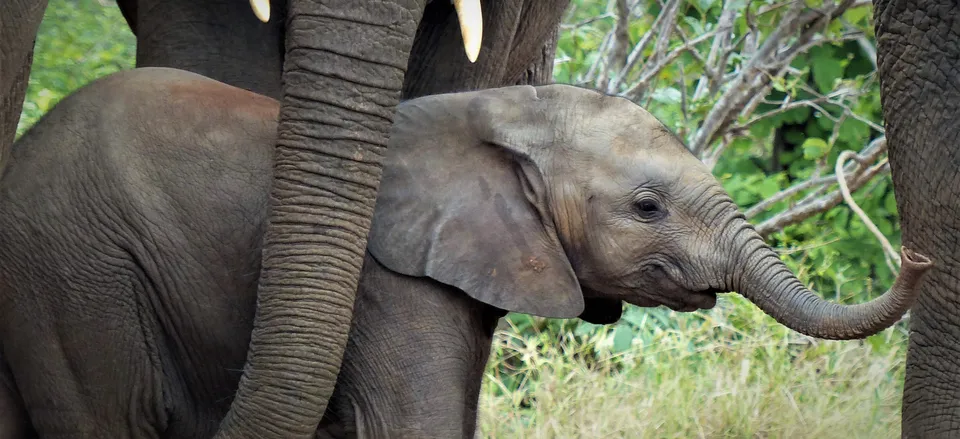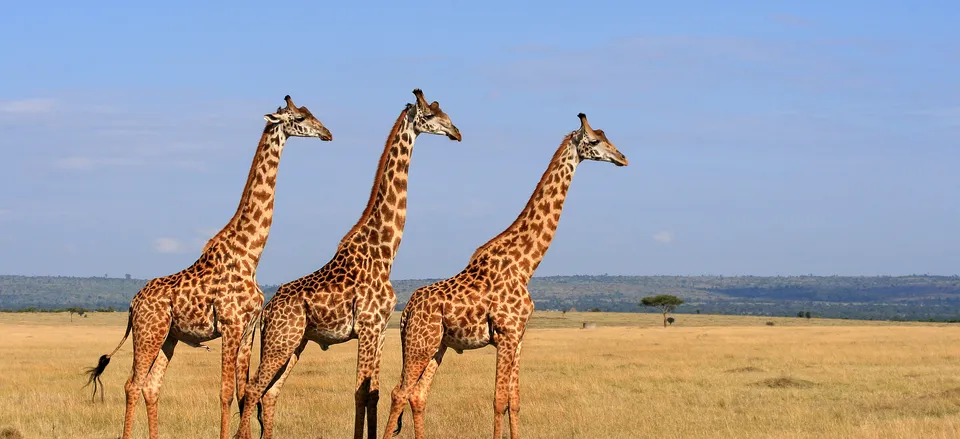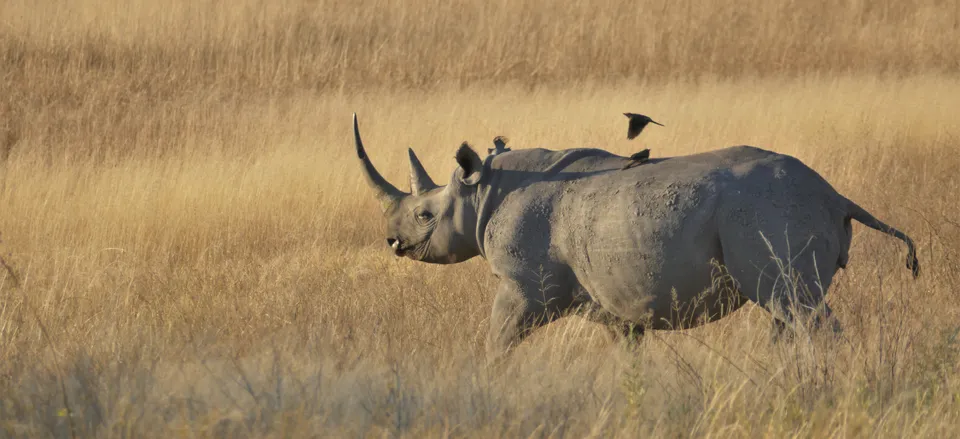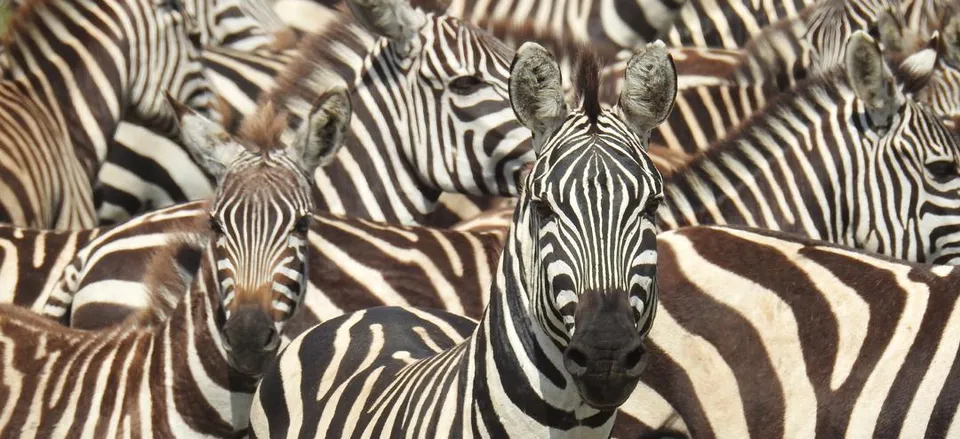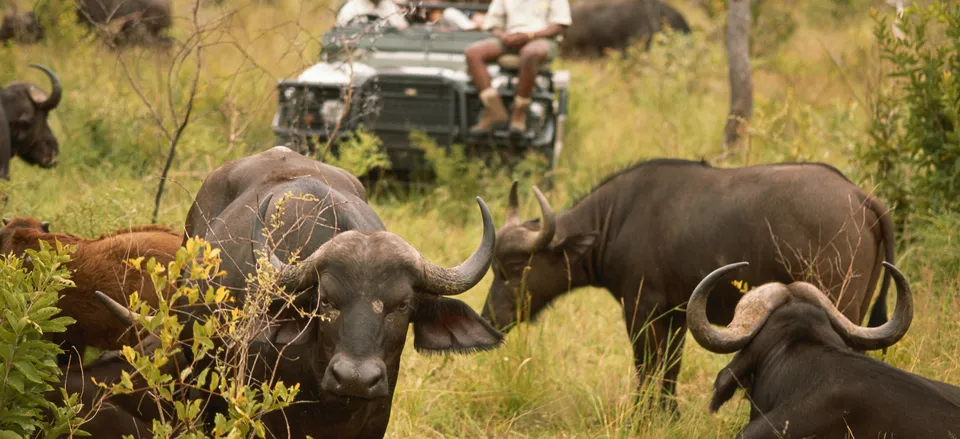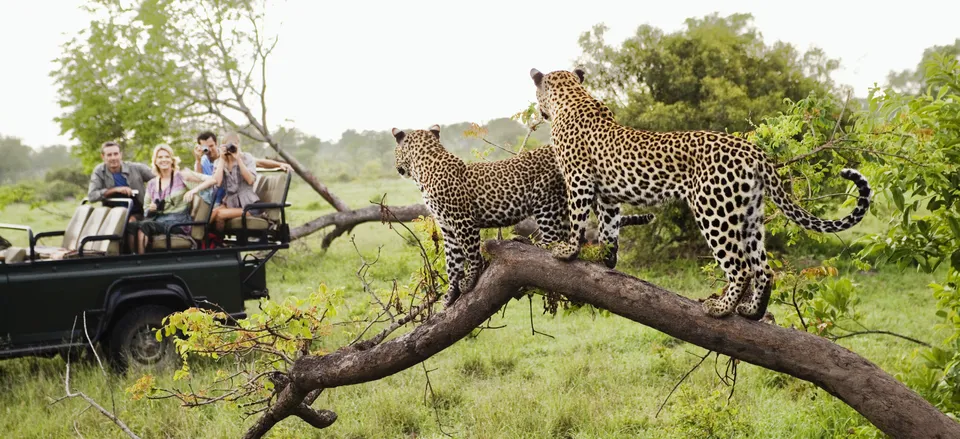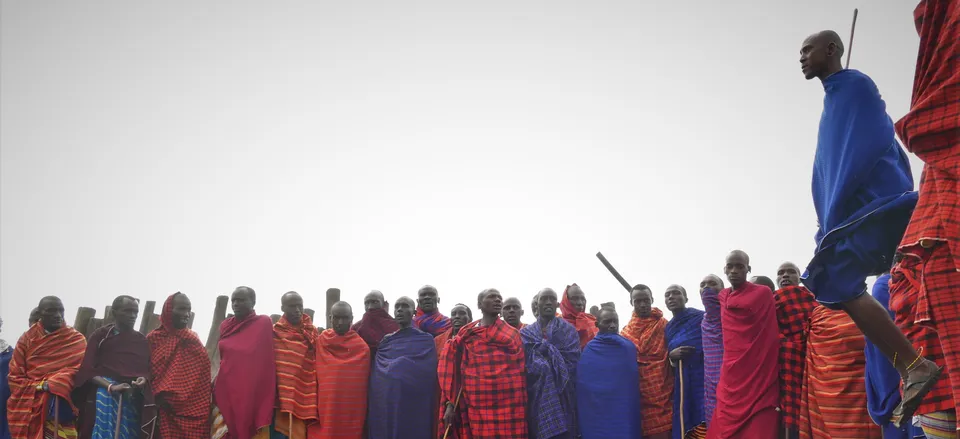 Gorilla Trekking and the Masai Mara: A Tailor-Made Journey to Rwanda and Kenya
9 days from $11,780
Combine two of East Africa's most iconic wildlife experiences on a journey that includes gorilla trekking in Rwanda's Volcanoes National Park and three days on safari in the Masai Mara wilderness.
Overview
The following itinerary is a sampling of the experiences that we offer on a tailor-made journey to Rwanda and Kenya. Working with our country specialists, you can customize your itinerary to fit your timing, your budget, and your interests, including accommodations, activities, and the places you visit.
Encounter some of the world's most legendary wildlife in two very different East African habitats. Venture into the lush jungles of Rwanda's Volcanoes National Park for a once-in-a-lifetime chance to sit among mountain gorillas with an expert and observe their behavior up close. Then travel to the vast savannas of Kenya's Greater Masai Mara region and spend three full days spotting lions, elephants, giraffes, and so much more on guided safaris. Along the way, get acquainted with local culture on a tour of Kigali and a visit to a Maasai village.
Highlights:
Observe mountain gorillas with expert guides in Rwanda's Volcanoes National Park.
Search for "the Big Five" away from the crowds during three full days on safari in a private wildlife reserve in the Greater Masai Mara.
Hear Rwanda's story of tragedy and rebirth on a private tour of its progressive capital city, Kigali.
Stay at inviting, eco-friendly properties, from a cozy thatched chalet overlooking Rwanda's volcanoes to a luxurious tented camp on the banks of the Mara River.
To see itinerary, please click on an option below.
Sample Itinerary
Sample Itinerary
Day 1 - Ruhengeri, Rwanda
On arrival in Kigali you will be met by your private guide who will assist you with your bags and drive you through the countryside to Ruhengeri (also known as Musanze), the gateway to Volcanoes National Park.
Day 2 - Volcanoes National Park
Set off early this morning for a briefing at the Volcanoes National Park headquarters. Then begin your shared trek through the bamboo zone and into the jungle-covered slopes. The trek will take anywhere between two and five hours, depending on the location of the park's gorilla families. Once you've found them, you'll have one precious hour to spend observing these fascinating primates at close range. Learn about their behavior from the guide as you watch them interact.
Day 3 - Volcanoes National Park
Return to the park early today to track endemic golden monkeys with a small group. These endangered primates live in troops of around 80 members in the bamboo forests at the base of the volcanoes, and getting to them is an easier trek. Spend some time watching their entertaining antics as they leap among the trees around you. In the afternoon, join your private guide on a walk to a nearby village. Meet residents plying their trades—from weaving mats to brewing banana beer—and enjoy an invitation to a private home to see how traditional Rwandan dishes are prepared.
Day 4 - Kigali / Nairobi, Kenya
Travel back to Kigali and embark on a private city tour, including a visit to the Kigali Genocide Memorial. Later, head to the airport for your afternoon flight to Nairobi, where you'll be picked up and transferred to your historic hotel in the heart of the city.
Day 5 - Masai Mara National Reserve
Fly by light aircraft out of Nairobi's domestic airport to the Masai Mara on Kenya's southwestern border. Here, you'll spend four nights in a luxury tent at the wonderful Karen Blixen Camp, an eco-friendly safari camp overlooking the Mara River and Olololo escarpment. After lunch and a siesta, set out on a game drive in the vast wilderness of the Mara North Conservancy, a private reserve adjacent to Masai Mara National Park.
Day 6-8 - Masai Mara National Reserve
Spend three full days discovering this primordial landscape on morning and afternoon game drives in open vehicles, as well as guided bush walks, birding excursions, and night safaris. You'll have a chance to see all manner of African wildlife, from "the Big Five" to giraffes, hippos, an array of bird species, and perhaps endangered wild dogs. When you're not on safari, relax at the spa or pool, enjoy a yoga session, pitch in with a tree-planting program, or pay a visit to a nearby Maasai village to learn about this ancient pastoralist culture—and how it adapting to modern day life.
Day 9 - Depart for home
Return to Nairobi via light aircraft and transfer to the international airport for your flight home.
Included meals are denoted as follows: Breakfast (B), Lunch (L), Reception (R), Dinner (D)
Related Tours