Be the First to Know
Newsletter Preferences
Welcome. Thank you for your interest in receiving Smithsonian Journeys emails. Please complete the form below and click "submit" to be the first to hear about new tours, exciting travel experiences, special offers and sales on our 350+ departures.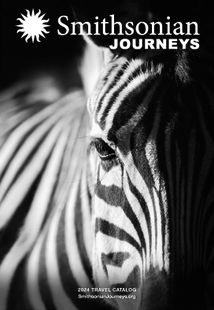 Request a Free Catalog
Download now to find inspiration for your next journey
Get It Free!
Be the First to Know
Sign up to learn more about our tours and special offers
Sign Up