Smithsonian Journeys Experts
Vivien Green Fryd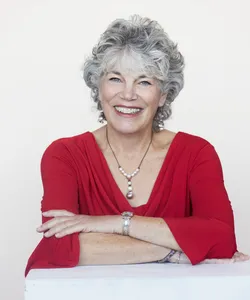 Vivien Green Fryd, Ph.D. from the University of Wisconsin-Madison, 1984 and Professor Emerita in the History of Art and Architecture Department at Vanderbilt University, is the author of Art and Empire: The Politics of Ethnicity in the U.S. Capitol, 1815-1860 (1992); Art and the Crisis of Marriage: Georgia O'Keeffe and Edward Hopper (2003); and Against Our Will: Sexual Trauma in American Art Since 1970 (2019). She has taught courses on Impressionism, Nineteenth-Century European Art, Twentieth-Century European Art, and American Art. She was the Terra Visiting Professor at the John F. Kennedy-Institut für Nordamerikastudien, Freie Universität, Berlin, fall 2012, where she began research for another book about her uncle who left Germany because of the Holocaust and became a photojournalist: Henry Ries' Photographs of Iconic Berlin Monuments and Sites, 1946-2004.
What Our Travelers Say
Vivian was just outstanding! Her lectures were engaging and enjoyable. She was so knowledgeable and was always available to answer our questions and discuss art with us.
- Smithsonian Journeys Traveler., A Seine River Cruise