Smithsonian Journeys Experts
Tempe Adams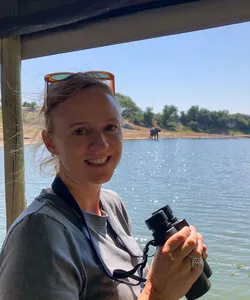 Dr Tempe Adams is an Australian conservation ecologist who has been based in northern Botswana since 2012 and has worked in elephant conservation and research throughout the savannah elephant range in Africa.
She obtained her PhD in 2016, specially investigating how humans and elephants can coexist in Africa from the University of New South Wales (UNSW) in collaboration with Botswana based wildlife NGO Elephants Without Borders. She has a deep passion for human- wildlife coexistence and how we can use and combine modern technology, indigenous knowledge, ecology knowledge and strong communities' relationships to build meaning conservation polices.
Tempe is currently the co-existence & education manager a Botswana based wildlife NGO dedicated to the protection and conservation of Africa's elephants through a variety of innovative research and educational studies and information sharing with all people, they strive to encourage mankind to live in harmony with wildlife and the natural world.
She also currently holds adjunct scholar positions with the Okavango Research Institute from the University of Botswana and with UNSW. In these positions she teaches, and supervisors post graduate students from both Botswana and Australia in their conservation research projects within Botswana.
Tempe's work has been published in several scientific publications and featured in an array of media platforms including the BBC, The Times, CNN and National Geographic.
Upcoming Tours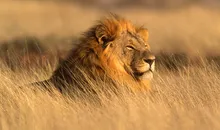 14 days | Starting at: $9,484
Jul 31, 2024 - Aug 13, 2024
Oct 27, 2024 - Nov 9, 2024

South Africa, Botswana, Zambia, and Victoria Falls
Tour Details ››