Smithsonian Journeys Experts
Rebecca Schindler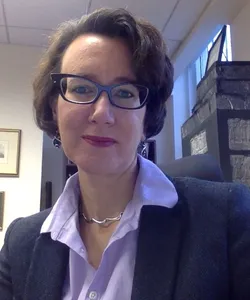 Rebecca K. Schindler is Professor of Classical Studies at DePauw University in Greencastle, IN. She teaches courses in Classical art and archaeology, Latin, Greek and Roman Mythology, and Classical literature. Rebecca has chaired the Department of Classical Studies at DePauw University and has served as the co-editor of the book reviews for The American Journal of Archaeology. Her research interests include the archaeology of Greek colonization in South Italy and Sicily, Greek religion, applications of Geographic Information Systems (GIS) in archaeology, and the ethics of cultural heritage. She received her B.A. from Wellesley College in Classical and Near Eastern Art and Archaeology and her PhD from the University of Michigan in Classical Art and Archaeology. She has also studied at the American School for Classical Studies in Athens and worked as a visiting scholar at the American Academy in Rome. Rebecca's archaeological field experience includes projects in Tunisia, Cyprus, Turkey, and Italy. Since 2015 she has been working with Umbra Institute in Perugia on a field project at Castiglione del Lago on Lake Trasimeno in Umbria, Italy. She is finishing a book on sanctuaries of Aphrodite in Italy and Sicily. She currently serves as the president of the Central Indiana Society of the Archaeological Institute of America and the co-PI of the Collaboratory for GIS and Mediterranean Archaeology. Outside of her professional life, Rebecca is passionate about Italian food and enjoys exploring traditional markets and learning new recipes.
What Our Travelers Say
Rebecca - not only very knowledgeable - is very personable, friendly, and always willing to share her experiences. A joy to have with us - can't say enough good things about her. Always pleasant.
- Smithsonian Journeys Traveler
You have found a real "gem" with Rebecca. She is knowledgeable, approachable, answers all questions etc. Plus, is a friendly, open person. She adds that important "extra" to a Smithsonian tour.
- Smithsonian Journeys Traveler
Upcoming Tours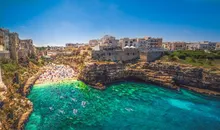 9 days | Starting at: $4,590
May 17, 2023 - May 25, 2023
Oct 11, 2023 - Oct 19, 2023
Tour Details ››