Smithsonian Journeys Experts
Pamela Spratlen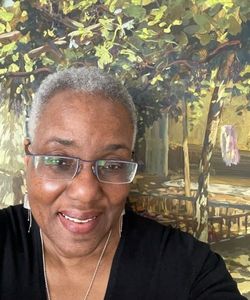 Pamela L. Spratlen is a diplomat, public speaker, and consultant following a 30-year career with the U.S. State Department. In the Senior Foreign Service, she served twice as U.S. Ambassador in the Kyrgyz Republic (2011-14) and Uzbekistan (2015-18). In other tours she worked and traveled throughout Central Asia.
As Ambassador, Pamela worked tirelessly to highlight the importance of Central Asia in the USA and to improve relations with the five countries of the region. She helped countries save architectural treasures though the Ambassador's Fund for Cultural Preservation. She brought U.S. musical groups to perform in parts of Central Asia that had not seen American talent for years and helped talented Central Asian artists travel to the USA. Pamela traveled to Karakalpak'stan to showcase the tragedy of the depletion of the Aral Sea. At the end of her tenure, the president of Uzbekistan presented her with the Order of Dostlik (Friendship) to express appreciation for her contributions to bilateral relations. Earlier tours included stints in Moscow, Vladivostok, Paris, Guatemala, Hawaii and Washington, DC.
Pamela now supports diplomacy and development through service on the boards of the American Academy of Diplomacy and the Eurasia Foundation. She is a member of the Una Chapman Cox Policy Committee.
Pamela graduated from Wellesley College and received master's degrees from the University of California at Berkeley, Goldman School of Public Policy, and the Army War College. She looks forward to sharing her passion for Central Asia with the Smithsonian Journeys tours.
What Our Travelers Say
I very much like the educational aspect of Smithsonian Journeys...the knowledge of their Experts and their ability to relate that knowledge to us.
- Ellen V.
Upcoming Tours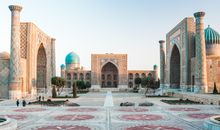 17 days | Starting at: $8,695
Oct 11, 2023 - Oct 27, 2023
Sep 25, 2024 - Oct 11, 2024

Featuring the Five "Stans" of Turkmenistan, Uzbekistan, Tajikistan, Kyrgyzstan, and Kazakhstan
Tour Details ››