Smithsonian Journeys Experts
Natasha Ayers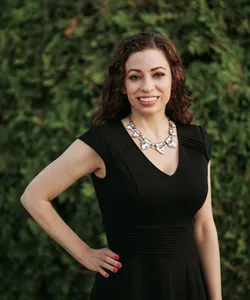 Natasha Ayers received her PhD in Egyptian Archaeology from the University of Chicago. She has almost 20 years of experience working on excavations across Egypt, and she is the ceramicist for Middle Kingdom through New Kingdom pottery at Tell Edfu. Natasha is excited to show you Edfu on the tour!
Currently, she is a senior postdoctoral research fellow at the Austrian Archaeological Institute (ÖAW) in Vienna, where she received a research grant from the Austrian Science Fund for her project "Communities Reassembled – Rethinking Identity in Ancient Egypt." Natasha is a specialist in the material culture of the Second Millennium BCE, and her research focuses on using artifacts in combination with anthropological theory to better understand the complexities of identity and community in ancient Egypt.
Previously, Natasha designed and taught courses in the archaeology of Egypt and the eastern Mediterranean for the Adult Education Programs at Chicago's Institute for the Study of Ancient Cultures (formerly the Oriental Institute), and taught undergraduate courses at the University of Chicago. She also has collaborated on publication projects with numerous museums, such as The Metropolitan Museum of Art in New York and The Phoebe A. Hearst Museum of Anthropology in Berkeley.
What Our Travelers Say
I very much like the educational aspect of Smithsonian Journeys...the knowledge of their Experts and their ability to relate that to us.
- Ellen V.
Upcoming Tours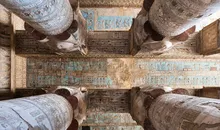 14 days | Starting at: $6,697
Feb 8, 2024 - Feb 21, 2024

Featuring Abu Simbel
Tour Details ››