Smithsonian Journeys Experts
Michael Tucker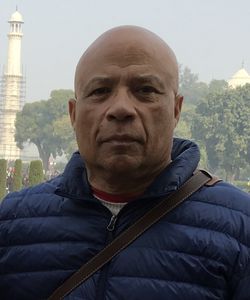 Dr. Michael Tucker earned his B.A. in Education, British and World History at Dominican College with a study abroad in England and Ireland for a senior research paper. He earned his Master's degree in Curriculum and Instruction with an emphasis in the African Diaspora in Mexico. His Ph.D. is in Curriculum and Instruction with a concentration in history, anthropology, social science and teacher education at the University of Wisconsin Madison. As a graduate student in a teacher exchange program between the University of Wisconsin and Umea University in Sweden, he specifically researched teacher training in history and language as it related to the Indigenous Sami of Northern Scandinavia. Michael studied the Swedish language in order to be able to communicate with the Sami of Northern Sweden.
Michael has been a world history enthusiast since his youth. He decided to pursue history in college and became an historian and educator with special expertise in teaching social science methods' to future teachers. He has held appointments at UW Stephens Point and Illinois State University; worked in research and educational administration in Sweden, England, Ireland, Myanmar and the UAE. Michael was also awarded a Fulbright-Hayes scholarship to Ghana collaborating with the University of Cape Coast on Teacher Training in history.
Michael is currently an educational researcher and consultant and has been a dissertation advisor for graduate students with the Education Doctoral Program at Edgewood College School of Education in Madison, Wisconsin.
Upcoming Tours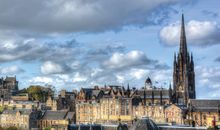 12 days | Starting at: $7,296
May 18, 2024 - May 29, 2024

Featuring the Royal Military Tattoo (on select dates)*
Tour Details ››