Smithsonian Journeys Experts
Melinda Hartwig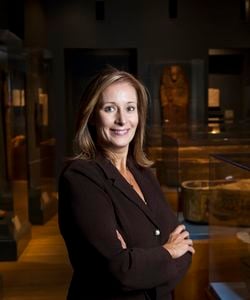 Melinda Hartwig is the Curator of Ancient Egyptian, Nubian, and Near Eastern art at the Michael C. Carlos Museum at Emory University, where she also teaches. She is Professor Emerita of Ancient Egyptian Art and Archaeology at Georgia State University. She received her Ph.D. in ancient Near Eastern and Egyptian art and archaeology from the Institute of Fine Arts at New York University. She is an award-winning author and editor of The Tomb Chapel of Menna (AUC Press) now in its second printing, and A Companion to Ancient Egyptian Art (Wiley-Blackwell), which received a 2016 PROSE Award for Single Volume Reference in the Humanities & Social Sciences. She has also curated a number of exhibitions, installations, and exhibition catalogs.
Melinda has led Theban tomb painting documentation and conservation projects since 1983 as the recipient of NEH and USAID grants. Melinda completed several series for The Great Courses, including The Great Tours: A Guided Tour of Ancient Egypt, a 24-episode course with a guidebook, which builds on her 40+ years as an Egyptologist and tour leader. She has also appeared in ancient Egyptian documentaries for The National Geographic and Smithsonian Channels, among others. Melinda is passionate about ancient Egyptian art, architecture, and history and has dedicated her career to sharing her knowledge and enthusiasm with people around the world.
What Our Travelers Say
I very much like the educational aspect of Smithsonian Journeys...the knowledge of their Experts and their ability to relate that knowledge to us.
- Ellen V.
Upcoming Tours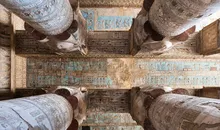 14 days | Starting at: $6,697
Feb 22, 2024 - Mar 6, 2024

Featuring Abu Simbel
Tour Details ››