Smithsonian Journeys Experts
Laurie Koloski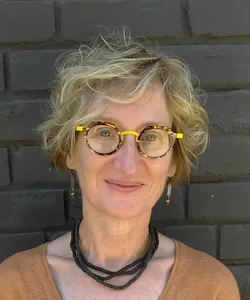 Laurie Koloski traveled to Poland for the first time in 1981, knowing little about the country and maybe a dozen words of the language. It didn't take long to realize what a special place it was, and she lived there for four years before returning to the US to complete her undergraduate studies. She has been traveling to and studying central and eastern Europe ever since.
Recently retired from William & Mary's Department of History, Laurie received degrees from the University of Michigan, Yale University, and Stanford University, as well as certificates from the Center for Polish Language and Culture in the World at the Jagiellonian University in Kraków, Poland. While her training and research focused on social and cultural history in communist-era Poland, her teaching interests have encompassed modern European and global history, communism and socialism, historical interpretation, and material culture. Her favorite course at W&M was "Stuff: Objects and Their (Hi)Stories," in which she worked with first-year students to read material objects and critically evaluate the past and present-day stories of their favorite (and sometimes least favorite) things.
Laurie uses case studies to highlight key historical themes and lessons, often by focusing on the ways that things such as monuments, maps, food, buildings, and even mustaches can help us understand broad developments such as identity, imperial power, and ideology. She has enjoyed traveling with Smithsonian Journeys tours since 2016 and is always eager to meander back streets with her fellow travelers, looking for that little café, shop, or street sign that has a larger story to tell.
What Our Travelers Say
Laurie was very personal, engaging and a wealth of information. She was always pleasant and ready to offer suggestions on just about everything! She's a keeper.
- Virginia M., Old World Europe
Upcoming Tours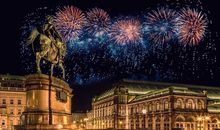 10 days | Starting at: $13,995
Dec 27, 2023 - Jan 5, 2024

With a Special New Year's Eve Gala in Vienna
Tour Details ››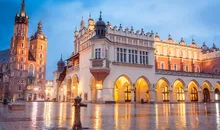 16 days | Starting at: $6,897
May 7, 2024 - May 22, 2024
Sep 17, 2024 - Oct 2, 2024

Poland, Hungary, Austria, and the Czech Republic
Tour Details ››