Smithsonian Journeys Experts
Laurie Koloski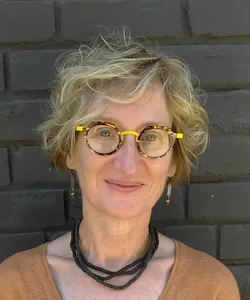 Laurie Koloski traveled to Poland for the first time in 1981, knowing little about the country and maybe a dozen words of the language. It didn't take long to realize what a special place it was, and she lived there for four years before returning to the US. She has been traveling to and studying east central Europe ever since.
Currently an Associate Professor of History at the College of William & Mary in Virginia, she received her BA in Russian and East European Studies from the University of Michigan, an MA from Yale University, and a PhD in History from Stanford University. She also holds certificates from the Center for Polish Language and Culture in the World at the Jagiellonian University in Kraków, Poland.
Her teaching interests include modern and contemporary Europe, communism and socialism, historical interpretation, world history since 1000, and material culture. Her research centers on post-1945 Poland, with a particular focus on social and cultural history in early-postwar Kraków. She served as director of William & Mary's international studies center for several years, has led large and small groups of students on study abroad programs, and has enjoyed traveling with Smithsonian Journeys tours since 2016.
What Our Travelers Say
Outstanding person. Shared her knowledge and personal experience freely. Delightful personality, wonderful sense of humor. Fabulous asset to the trip!
- Previous Smithsonian Journeys Traveler
Upcoming Tours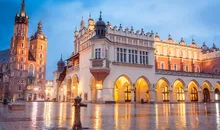 16 days | Starting at: $6,597
Multiple Departures

Poland, Hungary, Austria, and the Czech Republic
Tour Details ››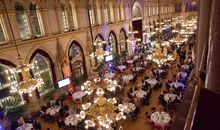 10 days | Starting at: $13,995
Dec 27, 2023 - Jan 5, 2024

With a Special New Year's Eve Gala in Vienna
Tour Details ››