Smithsonian Journeys Experts
Hugh Agnew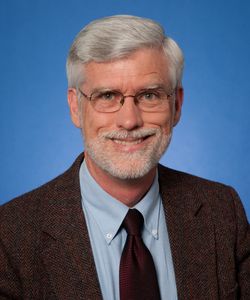 Hugh Agnew has been fascinated by the lands and peoples of Russia and Eastern Europe since he first walked into a Russian language class in 10th grade. Having decided as an undergraduate to major in History and focus on the region, he pursued doctoral study at Stanford and became a history professor. He has taught graduate and undergraduate courses on the history of Eastern Europe and the Balkans, the Russian Revolution, Europe from Cold War to Detente, the Habsburg Empire, and nationalism at Queen's University in Canada, the National University of Singapore, and (since 1988) at the George Washington University, where he is a member of the Institute for Russian, European, and Eurasian Studies at the Elliott School of International Affairs. He has also served as Senior Associate Dean for Academic and Faculty Affairs at the Elliott School. Agnew has published books on Czech history and many articles on aspects of East European history, the Habsburg Empire, and European history. His insightful talks on past Smithsonian Journeys throughout Eastern Europe have made him a favorite with Smithsonian travelers.
What Our Travelers Say
Wow - What a great teacher! Hugh made history come alive. He was very current on political, social, cultural and economic conditions of each country we visited.
- Previous Journeys Traveler, Old World Europe
Hugh was an active part of all of the trip, both as a lecturer and as a contributor to table, tour and personal conversations.
- Previous Smithsonian Journeys Traveler, Danube River Cruise
Hugh gave superb lectures. He was also available for questions. His knowledge of politics, sociology and culture of the countries was excellent.
- Howard C., Pearls of Croatia and Slovenia
Upcoming Tours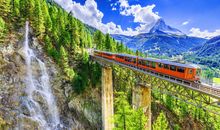 12 days | Starting at: $4,795
Jul 10, 2024 - Jul 21, 2024

A River Cruise and Train Trip from Holland to Switzerland Aboard Amadeus Imperial
Tour Details ››