Smithsonian Journeys Experts
Amy Butner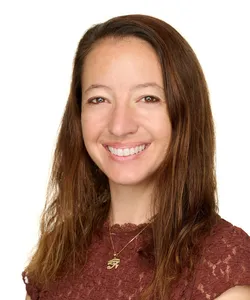 Amy Butner received a PhD in Ancient Egyptian Art from Emory University and a Master's in Egyptian Hieroglyphs from the University of Leiden in the Netherlands. Her dissertation focused on the decoration and design of the non-royal tombs of Amarna. More recently she completed a post doctoral fellowship at The Metropolitan Museum of Art in New York City. In addition to traditional academic methodologies, Amy incorporates new technologies such as 3D printing, 3D scanning, and 3D modeling. Amy's research has taken her all over the world at major academic institutions as well as on-site throughout Egypt. She has working knowledge of Egyptian Arabic and is fluent in German and Dutch. She has twice resided long term in Egypt and will be joining the archaeological team from The Met on their upcoming excavation at Dahshur!
What Our Travelers Say
Her lectures were clear and informative. She was...a pleasant traveling companion.
- Richard L., Ancient Egypt and the Nile
Upcoming Tours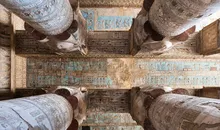 14 days | Starting at: $6,697
Multiple Departures

Featuring Abu Simbel
Tour Details ››