Smithsonian Journeys Experts
Allen Glazner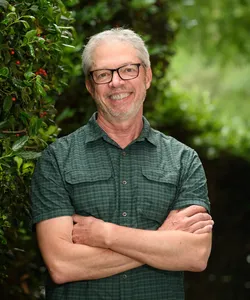 Allen Glazner is a geologist, educator and author with particular expertise in the American Southwest. He believes strongly that understanding the geologic underpinnings of the planet greatly enhances one's enjoyment of the landscape and everything that lives on it. A native Southern Californian, Allen earned geology degrees from Pomona College and UCLA before embarking on a 38-year career at the University of North Carolina at Chapel Hill, where he is Kenan Distinguished Professor Emeritus.
Allen's research focuses on granites, volcanoes, and plate tectonics. An award-winning teacher, he has led dozens of field trips for groups ranging from the general public to academic specialists, and has trained astronauts and National Park personnel in the field and classroom. In addition to over 150 academic papers, he has coauthored several books for the public including Geology Underfoot in Death Valley and Eastern California, Geology Underfoot in Yosemite National Park, and Geology Underfoot in Southern California.
Allen was an avid ultramarathoner and is now an avid cyclist and hiker. He enjoys all forms of photography but especially landscape, aerial, panorama, and 3D-reconstructive. Reading, especially fiction, is one of his sedentary pursuits. See landscape photos and more at allenglazner.com.
What Our Travelers Say
I very much like the educational aspect of Smithsonian Journeys...the knowledge of their Experts and their ability to relate that knowledge to us.
- Ellen V., Smithsonian Journeys Traveler
Upcoming Tours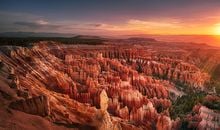 10-11 days | Starting at: $4,595
Aug 31, 2022 - Sep 9, 2022
Oct 5, 2022 - Oct 14, 2022
Tour Details ››