Smithsonian Journeys Experts
Allan Langdale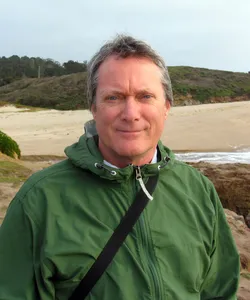 Allan Langdale grew up on Vancouver Island wondering what the rest of the world was like and has spent much of his adult life finding out. Allan is an art and architectural historian, photographer, filmmaker, and travel writer who received his Ph.D. in art history from UC Santa Barbara. He has taught courses in Italian Renaissance art, Greek, Roman, Byzantine (including Georgian and Armenian architecture), and Indian and Islamic art and architecture. He currently teaches art history at UC Santa Cruz as a lecturer.
Along with several articles, Allan wrote the definitive architectural field guide to the little-known region of Turkish Cyprus, In a Contested Realm (2012) and also made the award-winning documentary film The Stones of Famagusta: the Story of a Forgotten City (2008). His travel books include Palermo: Travels in the City of Happiness (2015) and The Hippodrome of Istanbul / Constantinople: An Illustrated Handbook of its History (2019).
A popular Smithsonian Expert, Allan has traveled extensively in the eastern Mediterranean, the Black Sea region, the Middle East—including Jordan and Egypt—and India.
What Our Travelers Say
It was good to have a knowledgeable expert on tap for our questions at virtually any reasonable hour. Allan seemed always to be there when you wanted to follow up on a matter of archaeological interest. Besides, he was a fun companion for our little group!
- Robert M.
Best I've had on any tour. His knowledge, involvement with us, and his willingness to extend himself and broaden our experience was amazing.
- Smithsonian Journeys Traveler
A walking encyclopedia of religious art who went above and beyond what was required. He freely offered his time to show us additional treasures. I always felt well prepared for what we were going to see. He was fantastic!
- Linda C., Highlights of Italy