Smithsonian Journeys Experts
A. Wilson Greene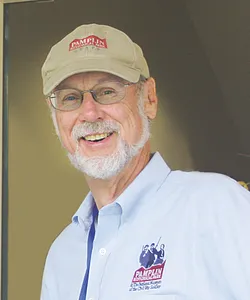 A. Wilson Greene recently retired from a forty-four-year career as a battlefield preservationist, National Park Service historian, and museum director. He served as a historian and manager at five national historic sites, was the founding director of the American Battlefield Trust, and led the development and operation of Pamplin Historical Park and the National Museum of the Civil War Soldier for 23 years. Mr. Greene, a Chicago native, did his graduate work at Louisiana State University under the renowned Civil War historian, T. Harry Williams. Greene is the author of six books and more than 25 published articles on the American Civil War and Southern history. His latest book, A Campaign of Giants: The Battle for Petersburg won the Distinguished Book Award for American Military History in 2019. "Will" Greene has led tours for Smithsonian Journeys since 1989 and is a frequent lecturer around the country.
What Our Travelers Say
His lectures were clear, fun to attend (we heard this from other cruise passengers as well) and his presentation at Vicksburg was thorough, interesting, and perfectly suited to all levels of interest in the subject.
- Mary Ann P, Voyage on the Mississippi
Just couldn't have been more lucky than to have him with us. Extremely knowledgeable. His love of his subject illuminated his talks and individual discussions.
- Barbara P., Voyage of the MIssissippi