First Stop: Beijing - The Imperial Palace
---
The afternoon was brilliant—the gusting winds from the day before had cleared the air, making the immense spaces of the courtyards feel, if possible, more vast than what I remembered. I could easily imagine how exposed and how diminished some ambassador would have felt making that long center walk down the length of the vast reception grounds, tracking dead center to the red beamed halls that wait at the end of each of space. But we moved along the side pavilions, following the red bannisters that line the side buildings, looking down into the gigantic courtyards. We wanted to make sure we had leisure to enjoy what the Qian Long Emperor had enjoyed—the scholar's garden in the very back of the royal compound. We were working our way back to his living quarters, through the chain of side passageways. We were essentially by ourselves, as we hugged the tall sides of the buildings, and I felt less like a tourist, and more—in the privacy of these side spaces—like a messenger. We entered the garden in the living quarters of the fourth Qing Emperor, and the sense of vastness and formality of the front grounds and grand halls vanished, as had the crowds. We entered through a simple small open gate, coming face to face with the pock-marked strange stones (guai shi) and weathered tree-trunks. Small pavilions were laid out as if in monastic retreat, and the small benches and low smooth stones made it easy to sit for a bit and sense the intimacy of the garden. The late afternoon sun felt lovely on our backs, and the trees caught the sounds of the remaining Beijing winds.
Learn more about future trips to China and Tibet.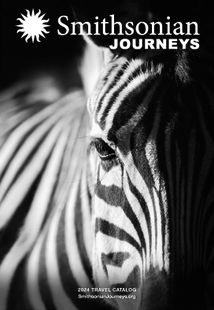 Request a Free Catalog
Download now to find inspiration for your next journey
Get It Free!
Be the First to Know
Sign up to learn more about our tours and special offers
Sign Up