Book: Vietnam, Rising Dragon
---
Required reading for any curious traveler to Vietnam, Bill Hayton's Vietnam, Rising Dragon takes the reader through the culture and history, as well as complex politics and burgeoning economy ofo this changing nation. A BBC journalist, author Hayton is an expert craftsman who weaves anecdotes from everyday life into a larger narrative of where Vietnam has been, what social and economic changes mean, and what's next for this magnetic, engaging country.
Explore Vietnam with Smithsonian Journeys—click to learn more about planning your next adventure there.
Click to see all of our blog posts on Vietnam, from our experts who have traveled there.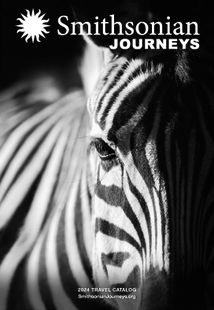 Request a Free Catalog
Download now to find inspiration for your next journey
Get It Free!
Be the First to Know
Sign up to learn more about our tours and special offers
Sign Up