Book of the Week - The Way of the Panda
---

Our book partner, Longitude books is always searching for new books to inspire and inform your travels.
This week, they've recommended you curl up with The Way of The Panda by Henry Nicholls.
People have been fascinated by giant pandas since they were formally discovered 140 years ago. Author Henry Nicholls provides an absorbing narrative history of the panda, part of his larger story of the animal conservation movement, China's ascendancy, and what recent scientific work is finally showing us about this most mysterious of creatures.
If you're ready for your own exploration of China, click here to learn more about discovering China with Smithsonian Journeys.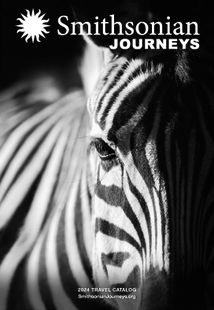 Request a Free Catalog
Download now to find inspiration for your next journey
Get It Free!
Be the First to Know
Sign up to learn more about our tours and special offers
Sign Up