Five Reasons to Take the Family to Egypt for the Holidays
---
So maybe it's a little early to be thinking about holiday plans, but maybe not. If you're thinking about traveling as 2010 draws to a close, you might want to book now to get the best vacation possible. We're taking families to Egypt  from December 27 - January 3 for a unique vacation that celebrates family, history, and tradition in a whole new way. Here are five reasons to treat the family to Egypt this year:
1) Mummy's curse - real or fake? Let your kids check out King Tut's treasures and decide for themselves.
2) Take an unforgettable camel ride with your kids around the Great Pyramids of Giza, and help them gain an intrinsic understanding of the meaning of "big" and "old."
3) Team up for a scavenger hunt around Cairo's colorful Khan-El-Khalili bazaar, and find out how creative, intelligent, and fast your kids really are.
4) Take a family bike ride along the banks of the Nile and enjoy the long lost gift of simple companionship.
5) Enjoy lessons in ancient and modern engineering on a visit to the temples of Rameses II and his wife, Nefertari, which were moved to make way for the flooding caused by the creation of the Aswan Dam.
Travel is one of the best ways to open children's eyes to the pleasures of history, archeology, and exploration. Our Egyptian Family Odyssey makes travel easier with airfare included. First time travelers get $250 off if you book now.
Where would you like to take your kids? Please share.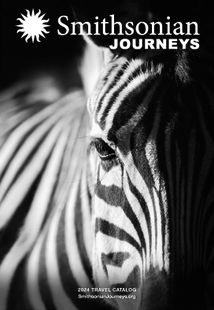 Request a Free Catalog
Download now to find inspiration for your next journey
Get It Free!
Be the First to Know
Sign up to learn more about our tours and special offers
Sign Up