China's Forbidden City
---
The Forbidden City lies in the heart of Beijing, China. Home to China's Emperors for centuries, it's arguably one of the greatest palaces ever built. The vision of  Ming Dynasty warrior and dictator Zhu Di, every detail of the palace is related to ancient Chinese ritual and ceremony.
Watch our video to learn more about the Forbidden City and its creators, part of the Smithsonian Channel series China's Forbidden City.
Our advice: don't miss the Forbidden City on your first trip to Beijing. See it for yourself on any of these opportunities to travel to China with Smithsonian.
If you were going to China, what would you want to see first? Please share!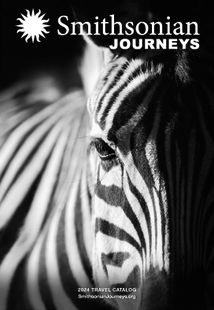 Request a Free Catalog
Download now to find inspiration for your next journey
Get It Free!
Be the First to Know
Sign up to learn more about our tours and special offers
Sign Up