The Everlasting City: Prague
---
It has survived two World Wars and a Cold War. It has lasted through centuries of religious change and transition between Catholics, Protestants and Jews. It's also the home of the oldest university in central Europe.
It is Prague—now the sixth most visited European city behind London, Paris, Rome, Madrid, and Berlin.
The city, situated in the Bohemian region of the Czech Republic, is believed to have originated as early as 200 B.C. when the Celts created a settlement in the area. By 973 A.D., Prague became the home of Dukes and Kings of Bohemia and an economic center attracting a diverse group a merchants from the region, including an increased number of Jews. In Prague, you can still visit Europe's oldest active synagogue, built in 1270.
The population and diversity of the city has fluctuated greatly over time, while facing issues like the plague, which killed thousands of people at a time. After recovering from its final outbreak with the contagious disease in the late 17th century, the population rebounded to 80,000 inhabitants in 1771. Over time, the economy of the area grew with industry, and the population stood at 100,000 by 1837. By 1930, the population expanded to 850,000 people, but shrank during World War II, when Jews fled the Nazi invasion of what was then called Czechoslovakia. Today, the Prague is home to over 1.3 million people and is a top tourist destination.
What is your favorite site in Prague? Old Town Square? Charles Bridge? Or is it Prague Castle? Share below.
Prague is one of the many cities you'll visit on our Old World Europe tour, including Vienna, Warsaw, and Krakow.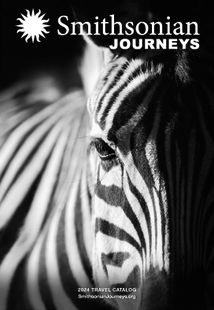 Request a Free Catalog
Download now to find inspiration for your next journey
Get It Free!
Be the First to Know
Sign up to learn more about our tours and special offers
Sign Up