Video: Architecture of Rome
---
Rome's Colosseum was built by Emperor Vespasian to host sporting events. The first event at the Colosseum held 55,000 guests. After the fall of the Roman Empire, the Colosseum fell into ruin, like many ancient structures. In the 14th Century, its materials were used to build another famous Roman structure, St. Peter's Basilica.
Spectators at the Colosseum's many events witnessed gladiator competitions, animal hunts, dramatic plays, and other spectacles. For a bird's eye view of the Colosseum today, check out this video from Smithsonian Channel.
What's the coolest thing about Rome? Please share!
Packed yet? See the Colosseum and all of Rome's wonders for yourself on these tours.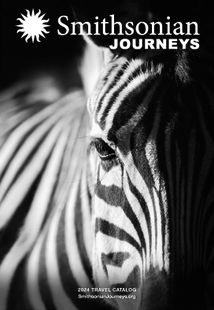 Request a Free Catalog
Download now to find inspiration for your next journey
Get It Free!
Be the First to Know
Sign up to learn more about our tours and special offers
Sign Up