What's Cookin' in Julia Child's Kitchen
---
Julia Child's books and TV shows introduced French cooking to the American public. Her kitchen is now located in the Smithsonian National Museum of American History—using the link provided, you can also check out her virtual kitchen, located on the museum's web site.
If you're looking for unique culinary inspiration, join Smithsonian Journeys in November, 2010, as we follow Julia's gastronomic  footsteps through Paris. Visit her favorite restaurant, Le Cordon Bleu, and many of France's most valuable gastronomic treasures.
Today's question: What's the most useful skill you've learned from a TV cooking show?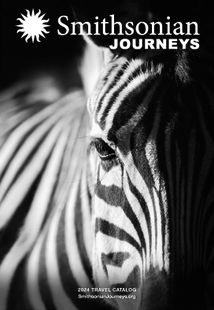 Request a Free Catalog
Download now to find inspiration for your next journey
Get It Free!
Be the First to Know
Sign up to learn more about our tours and special offers
Sign Up