Smithsonian Spotlight: Hispanic Heritage
---
The Smithsonian Institution is celebrating
Hispanic Heritage Month
 from September 15 to October 15, with more than twenty events — films, performances, talks, tours, and family programs. Here are some highlights:
From Smithsonian Magazine: Harlem Transformed - The Photos of Camilo José Vergara.
From the Folks at the Food and Think Blog: A Brief History of Chocolate, replete with Video!
If You're Not a Local: Check out Hispanic Heritage Month events in other cities.
But if You're in Town: Please join us in celebration!
If you want to know more: Click here for more information and a complete schedule of programming.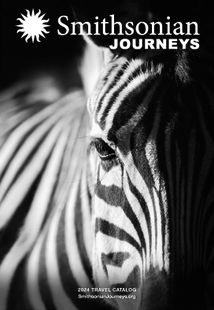 Request a Free Catalog
Download now to find inspiration for your next journey
Get It Free!
Be the First to Know
Sign up to learn more about our tours and special offers
Sign Up