Video: Caring for baby animals at the National Zoo
---
We've had a veritable baby boom at the Smithsonian National Zoo this summer! In a 24-hour-period between July 9 and 10, 2009 a clouded leopard cub, a Przewalski's horse, and a red panda cub were all born at Smithsonian's National Zoo's Conservation and Research Center in Front Royal, VA. All three species are endagered, so we were overjoyed to be welcoming new animals.
Here, check out video of past Smithsonian Journeys Study Leader and National Zoo Veterinarian Luis Padilla talking about all the excitement.
Can't get enough animals? Join us on one of these wildlife tours.
If you could be any animal, what one would you be? Share below.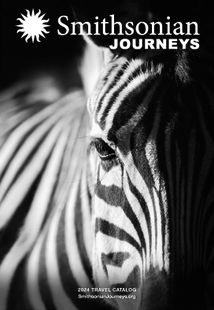 Request a Free Catalog
Download now to find inspiration for your next journey
Get It Free!
Be the First to Know
Sign up to learn more about our tours and special offers
Sign Up