Photo: Lisbon, Portugal
---
The Lisbon area is home to more than 2 million people, and has been inhabited since c. 1200 BCE. It came under Roman rule in 205 BCE and was later captured by the Moors, in the 8th century. In 1147, the Crusaders conquered the area and Lisbon has served as Portugal's most important city since then. Home to many famous explorers, led by Vasco de Gama, a lively merchant culture grew up around the ships that came constantly from exotic destinations.
Today, Lisboetas (as the residents call themselves) enjoy their nightlife, with many clubs occupying vintage mansions or old dockside hangouts. When you go to Lisbon, don't miss the espresso, the fresh bread, or a ride on one of the city's sunny yellow trams.
Ready to pack? Click here for travel to Lisbon.
What's your favorite European city? Share below.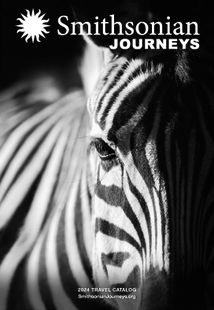 Request a Free Catalog
Download now to find inspiration for your next journey
Get It Free!
Be the First to Know
Sign up to learn more about our tours and special offers
Sign Up