Travel Hit List: Tuscany
---
Tuscany never fails to please—it's one of our favorite destinations and we're sure you'll love it too. Read on to find out all about this enchanting region.
Read: A 600-year-old pharmacy begun by Florentine monks continues making traditional herbal elixirs in Smithsonian magazine.
Listen: Festa Italiana – Colorful Italian folk music from Smithsonian Folkways.
Watch: Secret message or not? Learn from Smithsonian Channel about a mysterious inscription in one of Tuscan-born painter Vasari's frescoes-- Battle of Marciano in Val di Chiana. Some believe that this fresco hides another, secret fresco painted by Leonardo da Vinci.
Eat and Drink: Get the best of Tuscany's food and wine traditions, guilt-free! Join our cycling journey through Tuscany.
Check out: A rare Michelangelo drawing, discovered in our own collections at the Cooper-Hewitt National Design Museum.
Travel: Now is a great time to book a journey to Tuscany.
Which destinations do you want to see on the next Travel Hit List? Share your requests with us below.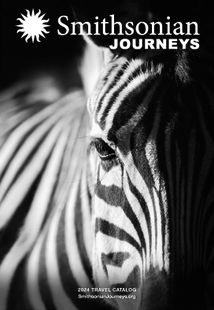 Request a Free Catalog
Download now to find inspiration for your next journey
Get It Free!
Be the First to Know
Sign up to learn more about our tours and special offers
Sign Up