Summer in Santorini
---
Santorini, southernmost of the Cyclades Islands, is the source of many of our sunny, white-washed dreams of Greece. Also the site of one of the largest volcanic eruptions in history (about 3,600 years ago), Santorini now sits on the edge of a mostly-submerged caldera. Some believe that this eruption (called the Minoan eruption), sunk the mythical civilization of Atlantis.
The ancient site of Akrotiri includes streets, multi-story buildings, walled squares, and workshops. Pipes with running water found at Akrotiri are some of the oldest ever discovered. Discover them for yourself - join us in Greece for the sea, sun, and ancient sites.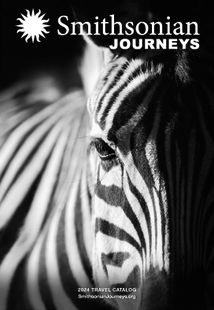 Request a Free Catalog
Download now to find inspiration for your next journey
Get It Free!
Be the First to Know
Sign up to learn more about our tours and special offers
Sign Up