Video: Toronto International Film Festival
---
The Toronto International Film Festival is one of the most successful cinematic events in the world, with 2008 Gala entries including Rachael Getting Married, The Wrestler, Slumdog Millionaire, and Burn After Reading. Smithsonian Journeys has a limited number of industry passes available for this highly coveted event.
Watch below for a very informative early review of surprise hit Slumdog Millionaire, from Janelle Riley at BackStage.com.
Click here to see more information on our Toronto International Film Festival experience.
Click here to learn about all of our performing arts travel opportunities.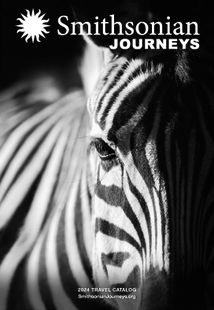 Request a Free Catalog
Download now to find inspiration for your next journey
Get It Free!
Be the First to Know
Sign up to learn more about our tours and special offers
Sign Up