Going Up: Dispatch 3 from Extraordinary Cultures Tour
---
Dateline: Machu Picchu, Peru
An early morning Vista Train ride took us through the Urubamba Valley, sacred to the Incas. We saw glaciers atop the Apus, or mountain peaks thought to be alive with the power of deities and marveled at the grassy slopes, plants, mosses, cacti, orchids and flowers emerging from Pachamama, the mother earth.
Ramiro and Danielle lectured on the pre-Incan, Incan and contemporary cultural worlds of the region. As our narrow gauge train wound its way following the swift-moving whitewater Urubamba River, we saw glimpses high up the mountains of the Inca Road, the network of which connected regional cultures and an empire. At Aguas Caliente we bussed up to Machu Picchu.
Sun and clouds fought, as they usually do, in a place that seems to sit atop the world, floating in the midst of magnificent skyward thrusting peaks. Our travelers broke up into several groups with guides taking us through and explaining the archaeological remains. Was Machu Picchu a ritual center for the supreme Inca or a getaway "Club Med" for the elite?
The scale of the site is impressive, but more so the planning and labor that had to have assembled this city on a mountain top. Frequent rain fed terraced agricultural in order to provide for food. Stone houses and other quarters were thatched and provided shelter. Ritual centers expressed Incan cosmology. Our group took it all in.
This post is the third in a series. The first two posts can be found here and here.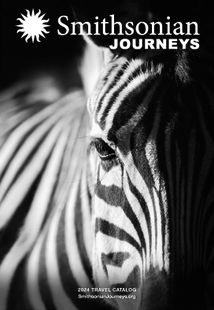 Request a Free Catalog
Download now to find inspiration for your next journey
Get It Free!
Be the First to Know
Sign up to learn more about our tours and special offers
Sign Up