Spotlight Smithsonian: SI Women's History Month
---
Smithsonian is celebrating Women's History Month, March 1-31, with more than 20 events here in D.C., including films, performances, talks, tours, and family programs.
This year's feature event is a family festival at the Donald W. Reynolds Center for American Art and Portraiture on Saturday, March 7 from 1 p.m. to 5 p.m. The afternoon includes storytelling by author Yona Zeldis McDonough and folk artist Malcah Zeldis, concerts by the Georgia Tech Glee Club and a cappella trio Ulali, a dance workshop by Prachi Dalal, craft activities, and a scavenger hunt. The family festival is free and open to the public.
Women's History Month Links
Click here for a photo timeline of important events in women's history.
Click here to read about how girl groups changed American music, a woman who snapped photos around the world, a woman tracking wolves, and America's most dangerous female spy.
Click here for information on events at the Smithsonian Institution.
Click here for information on events around the U.S.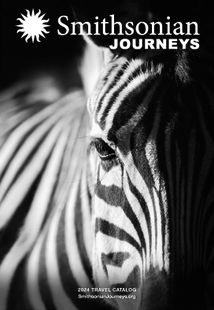 Request a Free Catalog
Download now to find inspiration for your next journey
Get It Free!
Be the First to Know
Sign up to learn more about our tours and special offers
Sign Up