Sail the Galápagos aboard an intimate yacht, encountering incomparable wildlife and volcanic landscapes with a naturalist.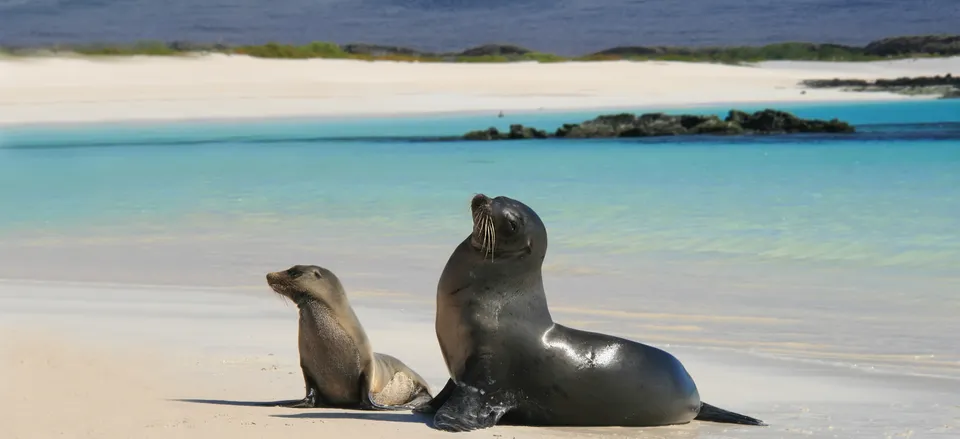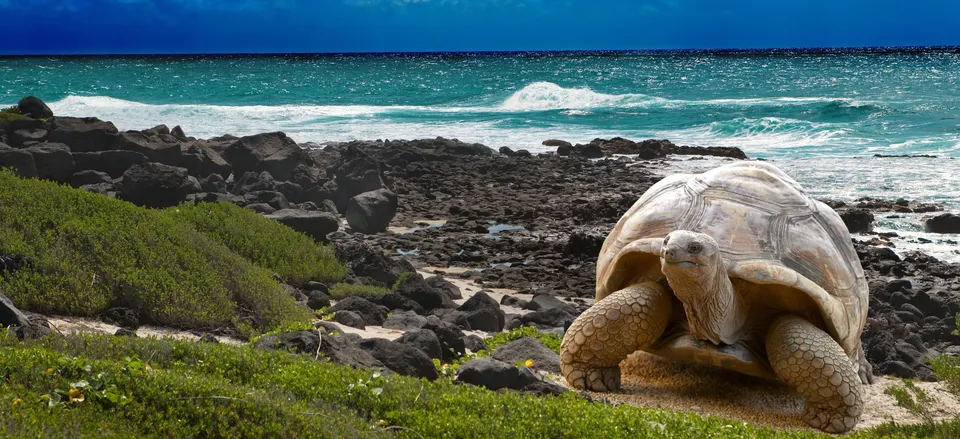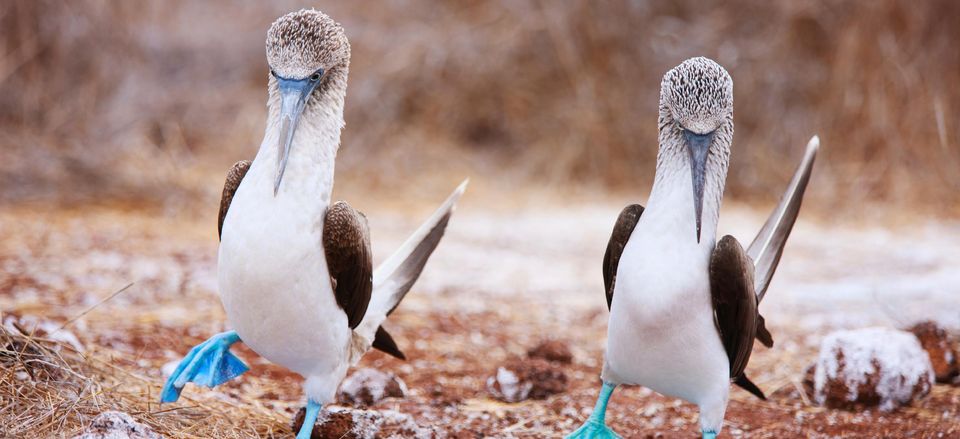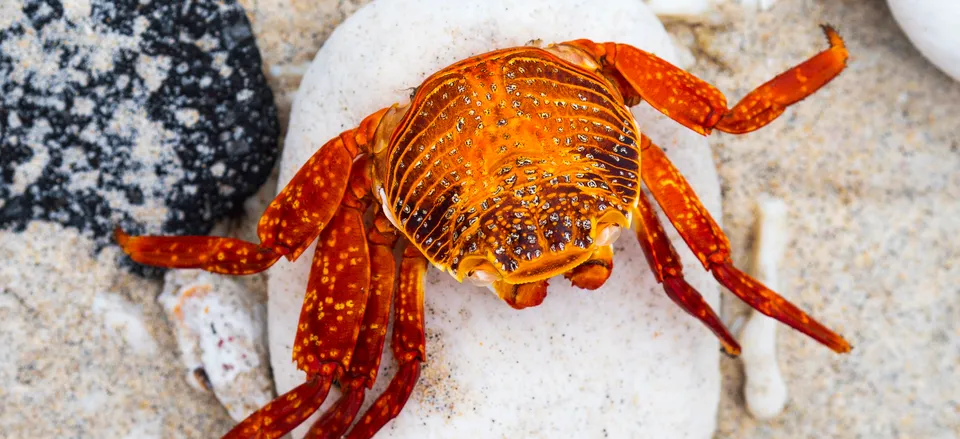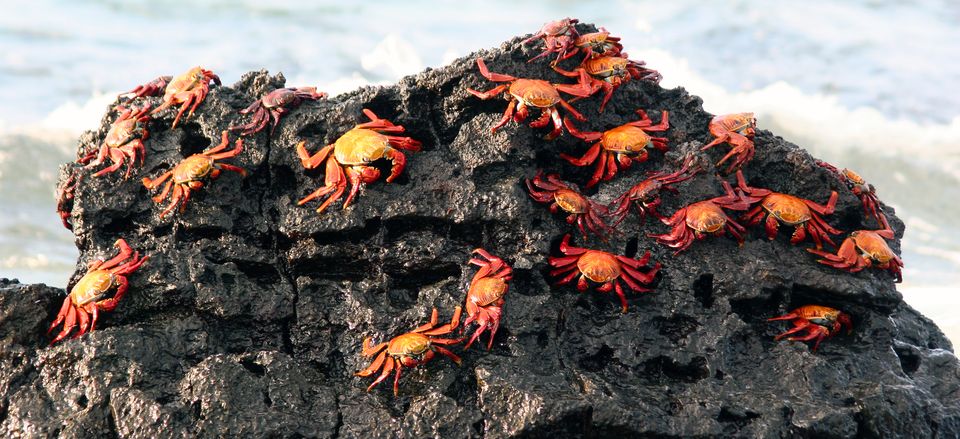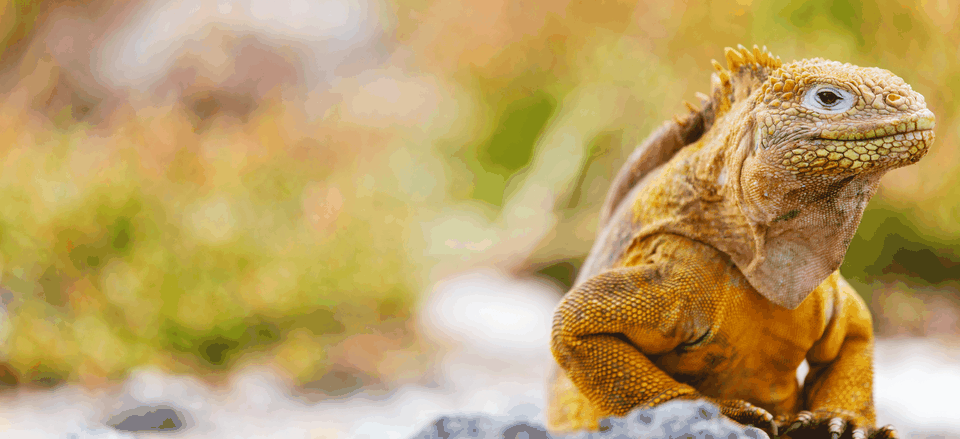 Sailing the Galápagos: A Tailor-Made Journey by Yacht
10 days from $5,995
Sail the Galápagos aboard an intimate yacht, encountering incomparable wildlife and volcanic landscapes with a naturalist.
Overview
This following itinerary is a sampling of the experiences that we offer on a tailor-made journey to the Galapagos. Working with our country specialists, you can customize your itinerary to fit your timing, your budget, and your interests, including accommodations, activities, and the places you visit.
Set sail aboard an intimate yacht to experience the incomparable Galápagos Islands. Traveling with a naturalist on the 18-person Yolita II, land on some of the archipelago's more remote islands and encounter unusual wildlife that have no instinctive fear of humans. Meander atop lava flows alive with Sally Lightfoot crabs and marine iguanas, observe the antics of blue-footed boobies and magnificent frigatebirds, visit a tortoise breeding center, and snorkel with Galápagos penguins, sea lions, and an astonishing array of marine life.
Highlights Include
Sail from island to island aboard a nimble yacht, stopping to snorkel and hike among incredible wildlife every day.
Snorkel the volcanic caldera on remote Genovesa Island, and go on walks among huge colonies of boobies and frigatebirds.
Float into the mangroves of Isabela Island aboard a panga, watching for sea turtles and flightless cormorants.
Explore the World Heritage-listed old town of Quito with your own private guide.
To see itinerary, please click on an option below.
Sample Itinerary
Sample Itinerary
Day 1 - Quito, Ecuador
Arrive in Quito and meet your private guide for the transfer to your hotel, about an hour from the airport. Enjoy the rest of the day to relax at your hotel or take a walk along the adjacent shopping streets, where artists come to exhibit their wares on the weekends.
Day 2 - Quito
Surrounded by Andean peaks and built atop Inca ruins, Quito is a delightful mix of old and new with a vibrant contemporary culture. Set off to discover this World Heritage-listed city on a morning walking tour with your private guide. In the Old Town, stroll across lovely plazas and venture into beautifully preserved baroque churches such as the Church of San Francisco, where architectural influences range from the Inca to the Moors. Cap off the tour at a viewpoint overlooking the city. In the afternoon, you're free to keep exploring Quito at your leisure. We recommend visiting one of the city's museums, such as the pre-Hispanic art museum Casa del Alabado or ride the teleférico for extraordinary aerial views of Santiago against a backdrop of Andean peaks.
Day 3 - The Galápagos Islands
A private transfer will take you to the airport in time for your two-hour flight to the Galápagos Islands. Upon arrival, you'll be met by members of the Yolita II crew who will take you to harbor on Baltra Island where the yacht awaits. Get settled in your cabin and gather with your fellow passengers for a welcome and a safety briefing. Then set sail to Las Bachas, a beautiful beach on the coast of Santa Cruz Island that provides a wonderful introduction to the wildlife of these islands. From here, head out on an excursion with your naturalist guide.
Days 4 - Genovesa Island
One of the outlying isles of the archipelago, Genovesa Island is a collapsed volcano known as "bird island" for its large populations of frigatebirds and boobies. Keep an eye out for the rare red-footed booby and myriad other species as you explore the trails around Darwin Bay and El Barranco. Then go snorkeling in the sunken caldera, where the volcanic walls harbor all manner of marine life.
Day 5 - Bartolomé Island
Land at Bartolomé Island today and go on a short hike to its summit for phenomenal views of Pinnacle Rock and neighboring Santiago Island. Continue to Sullivan Bay, where Sally Lightfoot crabs scamper over black lava flows and sea lions frolic on a white coral-sand beach.
Day 6 - Isabela Island
Isabela Island is one of the few inhabited islands in the Galápagos. Dock here today and visit the island's tortoise breeding center to see and learn about efforts to save an protect the rare Galápagos Tortoise. See hatchlings and full-grown adults, and learn about this intriguing ancient species, the largest of its kind, which can live up to 150 years. In the afternoon, take a guided hike to the top of Sierra Negra, a volcano that last erupted in 1979. It's a steep climb to the rim of the crater—said to be the second largest in the world, but the views stretch from Isabela Island's volcanoes to Isla Fernandina, the archipelago's youngest and most volcanically active island.
Days 7 - Isabela Island
Continuing along the western coast of Isabela, the yacht will stop at Elizabeth Bay for a panga ride into the mangroves. Spot sea turtles, penguins, and flightless cormorants along the way. Spend the afternoon at Urbina Bay, where large segment of coral reef was uplifted out of the sea by tectonic movement in the 1950s. Go on a walk in this arid landscape, looking for land iguanas and tortoises, and snorkel among rays and sea turtles in the bay.
Day 8 - Isabela Island
Land in Tagus Cove this morning, and go for a hike in this former haunt of whalers and pirates, taking in stunning views of Darwin and Wolf volcanoes in the distance. This is a great spot to observe bird species such as finches, hawks, and warblers, and see firsthand how Darwin arrived at his theories on species adaptation. Later, get up close to the archipelago's largest marine iguana colony at Punta Espinoza, a beautiful and remote part of Isabela.
Day 9 - Rábida Island
On Rábida Island, take a walk along red-sand beaches created by an unusually high level of iron in the lava. Sea lions and marine iguanas are typically abundant here, and blue-footed and Nazca boobies can often be found among the cliffs. Follow trails through palo santo trees to the island's saltwater lagoon, where flamingos sometimes come to feed. After lunch, you'll be able to relax at Playa Espumilla, one of the Galápagos' most beautiful beaches, and enjoy a final opportunity to snorkel along the coast of Santiago Island.
Day 10 - Depart for home
Enjoy a morning excursion to Daphne Island to catch a final glimpse of blue-footed boobies, frigatebirds, and finches. Then transfer to the airport in time for your flight back to mainland Ecuador and your connecting flight home.
Included meals are denoted as follows: Breakfast (B), Lunch (L), Reception (R), Dinner (D)
Related Tours