Experience the essence of Irish culture in Ennis, County Clare, where you'll view Ireland through the eyes of its people. This exciting new stay program showcases Ireland's renowned cultural traditions as well as its dramatic landscapes.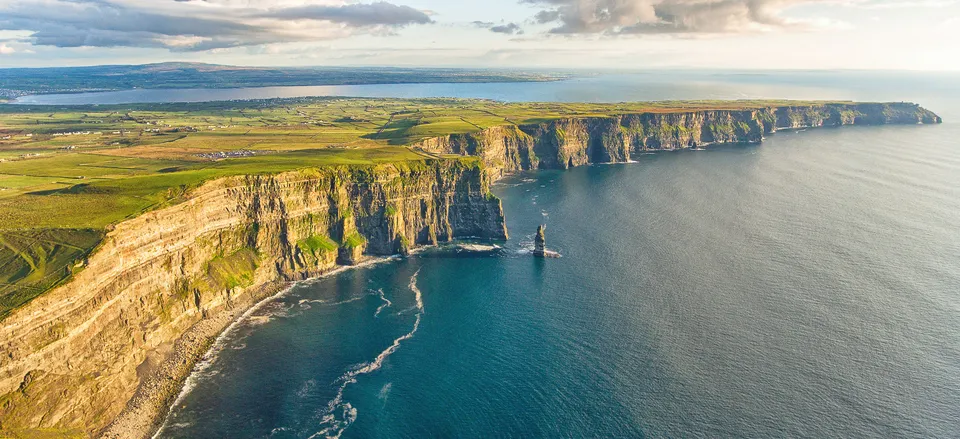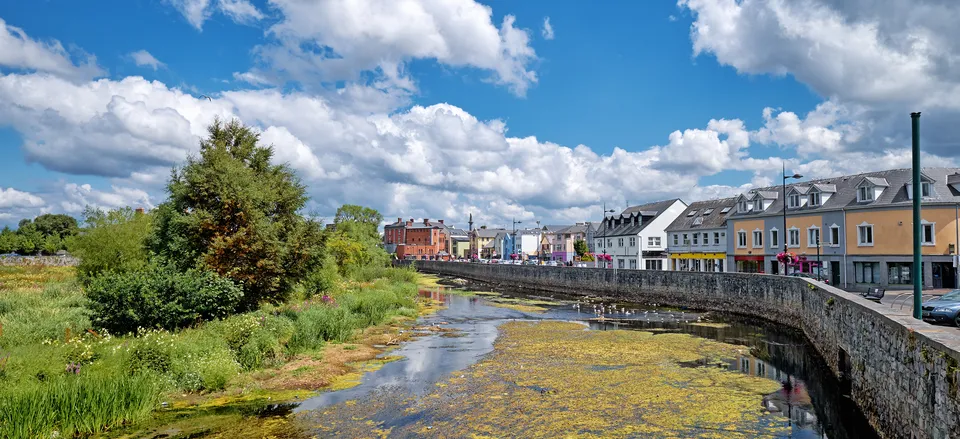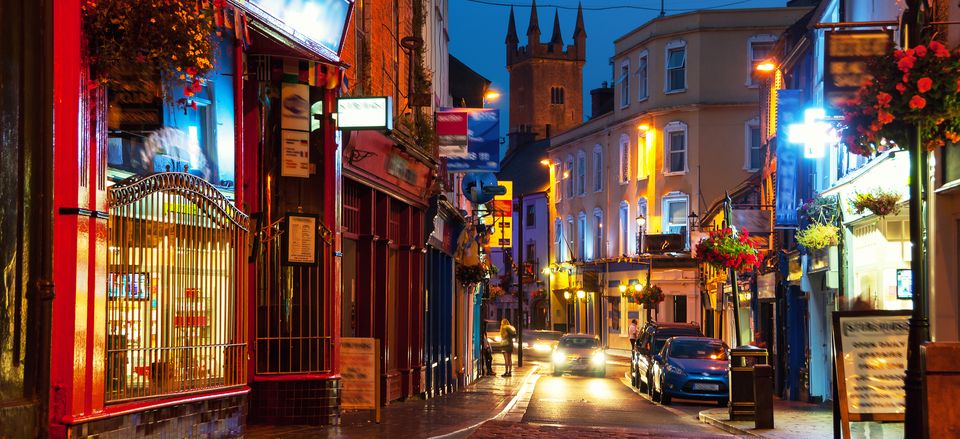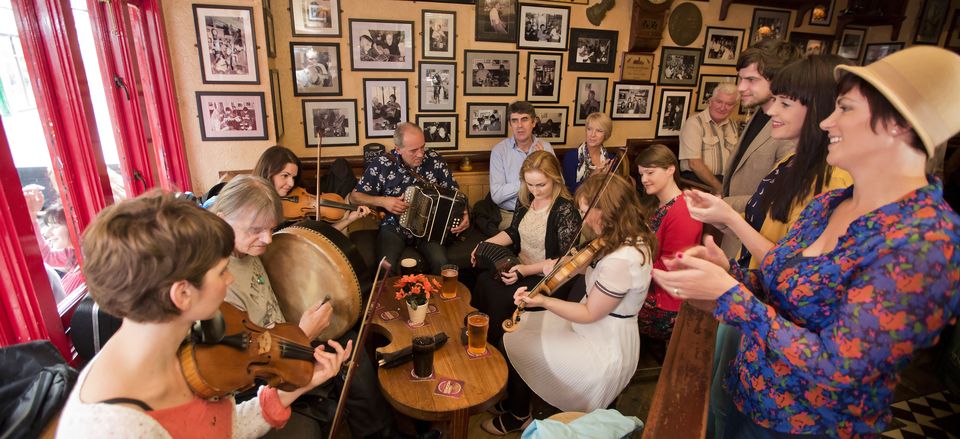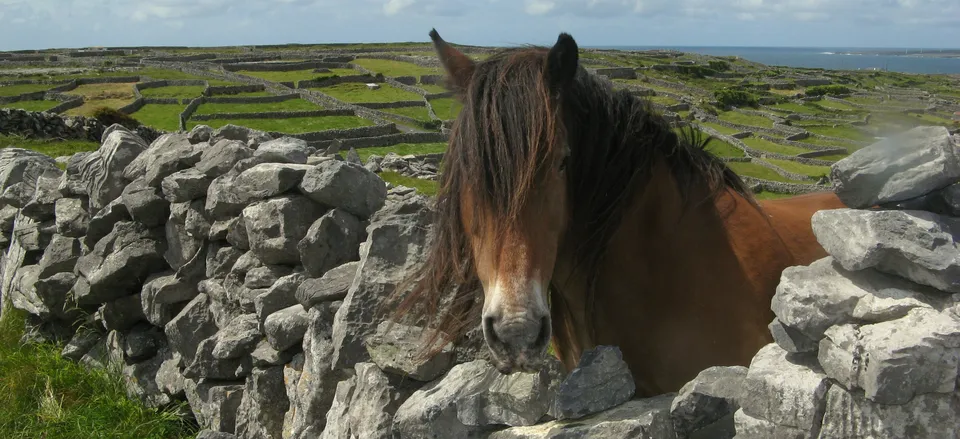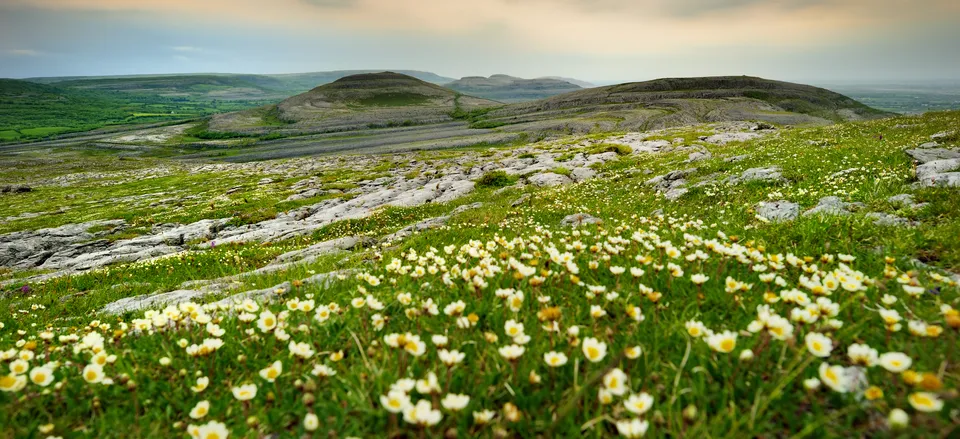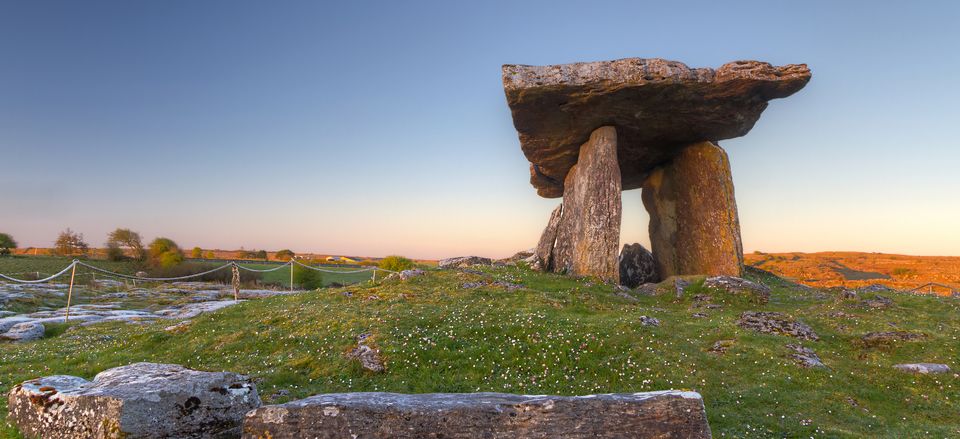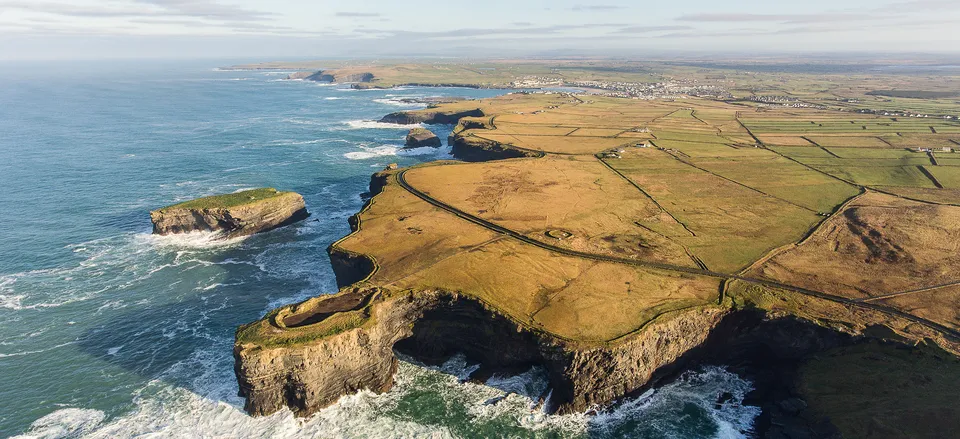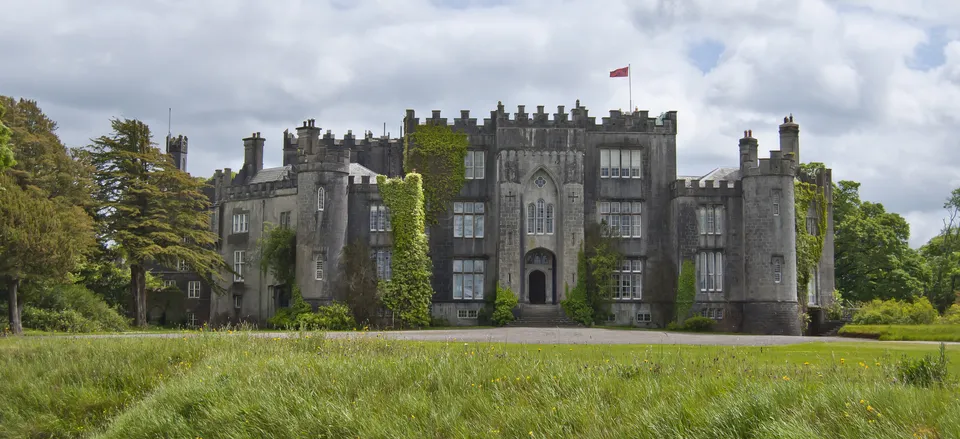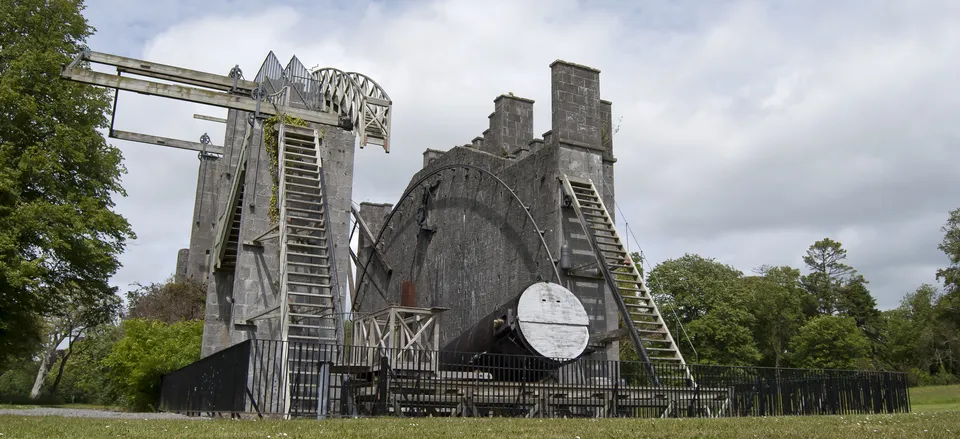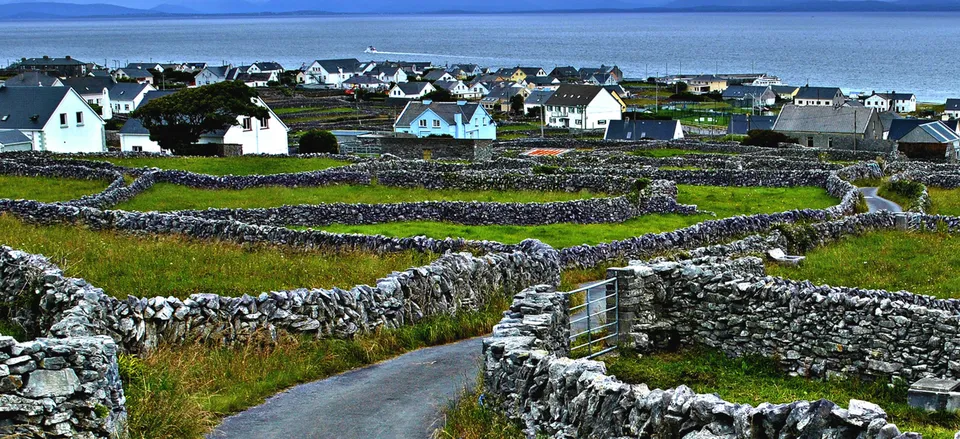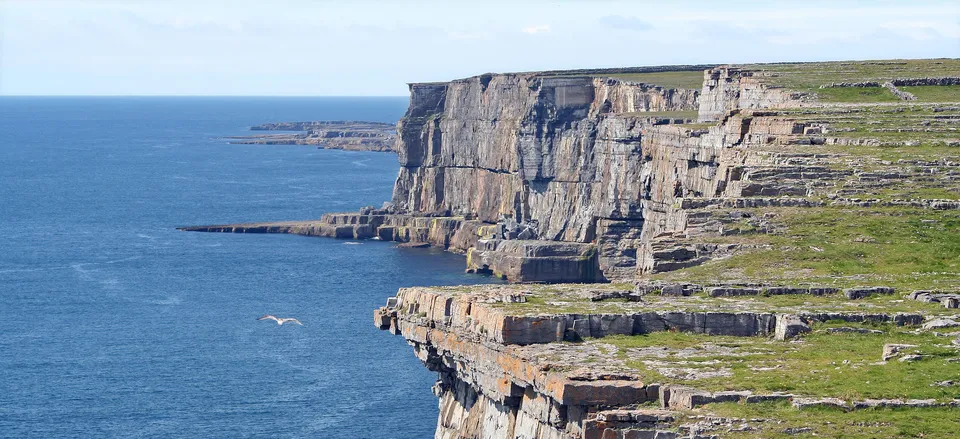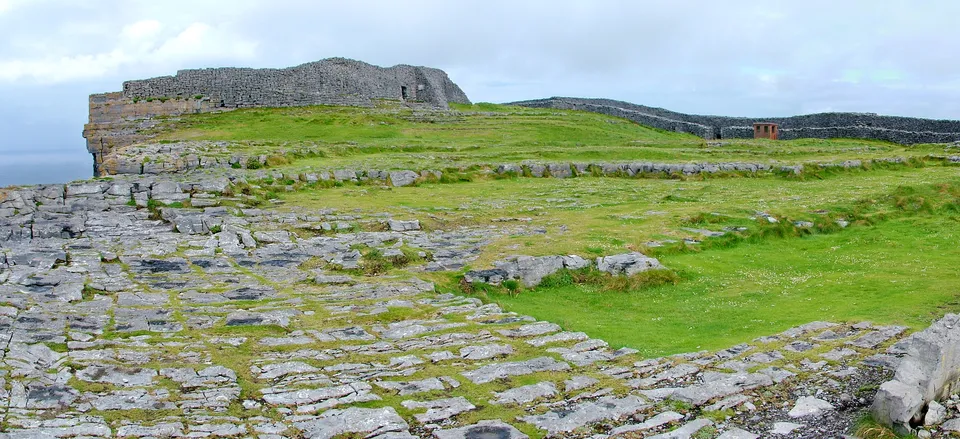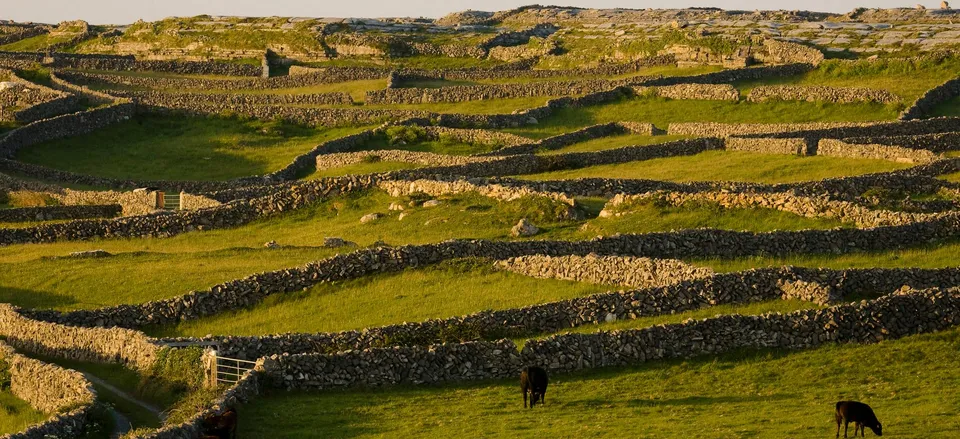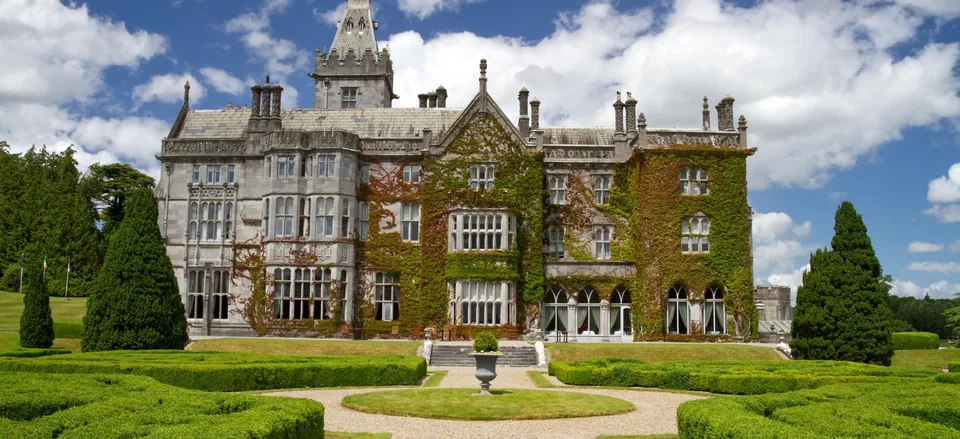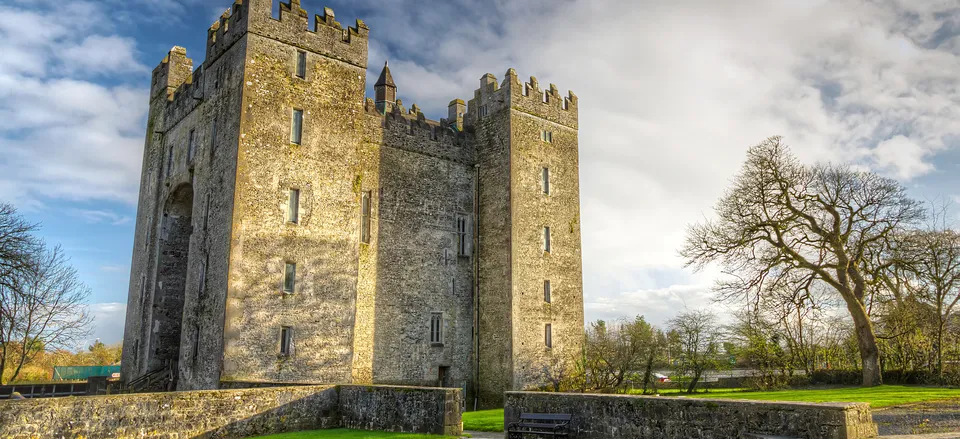 County Clare: A One-Week Stay in Western Ireland
9 days from $4,790
Experience the essence of Irish culture in Ennis, County Clare, where you'll view Ireland through the eyes of its people. This exciting new stay program showcases Ireland's renowned cultural traditions as well as its dramatic landscapes.
SPECIAL OFFER
Save $250 per person when you book by July 14, 2023!
Special Air Rates & Services: As part of our special air program, FlexAir, available with this tour, you can choose from a wide variety of flight options. Visit the Tour Details tab and click on "Special Air Rates/Services" drop down.
Overview
Experience the essence of Irish culture in Ennis, County Clare, where you'll view Ireland through the eyes of its people. This exciting new Cultural Stay showcases Ireland's renowned traditions as well as its dramatic landscapes. The Old Ground Hotel, situated in the heart of Ennis, provides the perfect base for your discoveries.
Highlights Include
Music: Listen to live music throughout your stay in Ennis, a stronghold of traditional Irish music. Enjoy exclusive performances and more informal gatherings in charming local pubs. Plus, meet a musician in his home to hear more about Irish musical history.
Other Cultural Traditions: Gain insight into the Irish game of Hurling, dating back 2,000 years, and the Gaelic Athletic Association. Learn about Irish history and genealogy from a local expert.
Dramatic Landscapes: Enjoy walking along the Cliffs of Moher and the Burren, special areas of outstanding geology and beauty. You'll also drive along the Wild Atlantic Way and the scenic Loop Head Peninsula.
Aran Islands: Travel to Inishmore, inhabited since ancient times and a center for the Gaelic language. Learn about its history and meet a family who are modern culinary purveyors of seaweed.
Castles and Gardens: Learn about Irish castles, gardens, history, and science at Birr Castle and Bunratty Folk Park.
To see itinerary, please click on an option below.
Itinerary
Itinerary
Days 1 & 2 – Depart the U.S. for Ennis, Ireland
Depart the U.S. on your transatlantic flight to Shannon, Ireland.
After arrival at Shannon International Airport, you'll clear brief immigration and customs formalities, and be met and assisted to transportation for a short drive through the Irish countryside to the upscale and centrally located Old Ground Hotel in the charming town of Ennis. After checking-in, each traveler will receive a Welcome Package with maps and general information about Ennis and County Clare. Take time to unpack and settle in, then join fellow travelers for a walking tour through the town and discover some of the folklore of the area.
In the early evening, gather for a welcome reception and opening remarks by your Smithsonian Journeys Expert. Afterward, enjoy a welcome dinner at the hotel including an exclusive performance by local musicians and dancers. (R,D)
Day 3 – The Burren / Cliffs of Moher
A full Irish breakfast is served each morning during your stay at the hotel. Start the day with a visit to the Burren National Park. Your tour of the Burren starts with a nature walk, guided by a local expert. Learn about this fascinating stark limestone landscape, and about its geology, flora, fauna, and unique farming system. Lunch will be served at a family-run restaurant in the heart of the Burren.
After lunch, continue to the former home of Michael Cusack, born in the worst years of the famine, who founded the Gaelic Athletic Association, one of the great sports organizations which still exists today. Cusack's home is now a museum dedicated to the Association.
Continue through the Burren and visit the most iconic archaeological burial site in Ireland: the Poulnabrone Dolman. Continue to Ballyvaughan and drive along the Black Head drive, one of the most scenic drives along the Wild Atlantic Way. Continue to the majestic Cliffs of Moher, rising 702 feet at their highest point and ranging for five miles over the Atlantic Ocean. The sheer scale and dramatic visual impact of the cliffs never ceases to amaze and delight travelers. (B,L)
Day 4 – Loop Head Peninsula
Start your day with a presentation by a local speaker who will talk about Irish history and genealogy. Afterward, depart on an excursion to the Loop Head Peninsula, bordered by the Atlantic Ocean on one side and the Shannon Estuary on the other. Loop Head Drive is part of the Wild Atlantic Way and begins in Kilkee, leading along the spectacular rugged coastline to Loop Head Lighthouse. Lunch will be served at a local restaurant. Next, visit an informative interactive exhibition that provides a history of the Lighthouse and its operation. Join fellow travelers in the Smithsonian Travelers Corner for an informal discussion about the day's discoveries. (B,L)
Day 5 – Adare
Travel south this morning into County Limerick. Arrive in Adare, founded in the 13th century and which many call Ireland's prettiest village. Gather for lunch at the Dunraven Arms Hotel, one of the oldest hotels in Ireland. Enjoy Irish cuisine prepared with the fresh local and seasonal produce. Following lunch embark on a walking tour of Adare. The town abounds with a rich history and strong heritage and these remain ever present in its monuments, thatched cottages, streets, and people. Afterwards, have time to explore on your own, then return to Ennis and the hotel late in the day. (B,L)
Day 6 – Birr Castle Gardens and Science Center
Today visit the award-winning Gardens and Science Center of Birr Castle. The interactive center reveals the wonders of early photography, engineering, and astronomy. You'll find a special emphasis on the design and assembly of the world-famous Great Telescope, built in the early 1840s when it was the largest telescope in the world. Lunch will be served in Killaloe at a local restaurant featuring Irish specialties.
Later, enjoy a cruise on Lough Derg and the River Shannon complemented with an Irish Coffee. You'll enjoy breathtaking views of Counties Clare and Tipperary. This evening, gather for dinner at The Cloister Restaurant and Bar situated in the medieval quarter of historic Ennis. (B,L,D)
Day 7 – Aran Islands and Doolin
Today, take a scenic drive to Doolin and board a ferry to Inishmore, the largest of the Aran Islands. The island has been inhabited since the Stone Age. Preserving Irish heritage is a priority to the community, and it is quite common to hear locals conversing in Gaelic. During a special tour, learn about life on the island with a local guide. Meet with a family who harvests seaweed from tide to table, restoring an age-old tradition. Continue to the mighty fort of Dún Aonghusa. Perched on a cliff overlooking the Atlantic Ocean, Dún Aonghusa is the largest of the prehistoric stone forts in the Aran Islands. Excavations revealed significant evidence of prehistoric metalworking, as well as several houses and burials.
Afterwards return via ferry to Doolin, a village synonymous with soulful Irish music due to the many musicians who live in the area. Meet with a local musician in his home, sit by an open fire and listen to traditional songs and stories of Irish musical heritage while enjoying a glass of wine and congenial company. (B,L)
Day 8 – Bunratty Castle and Folk Park
Begin the day with an excursion to Bunratty Castle and Folk Park. Bunratty Castle stands on a strategic spot which has been occupied for over 1,000 years. Gaze through a window into Ireland's past as you tour the castle, graciously restored in the 1960s and furnished by Lord Gort's personal collection of medieval furniture and artifacts. The Folk Park features over 30 buildings as part of a "living" village in a rural setting. Farmhouses, village shops, and streets are recreated and furnished as they would have appeared at that time. The balance of the day is at leisure so that you can follow your own path and lunch independently. This evening, gather with fellow travelers for a special farewell reception and dinner at the hotel. (B,R,D)
Day 9 – Depart for the U.S.
After breakfast, transfer to Shannon International Airport for your return flight to the U.S. (B)
Please note: The progression of this itinerary may change due to operational considerations.
Included meals are denoted as follows: Breakfast (B), Lunch (L), Reception (R), Dinner (D)
Related Tours