Smithsonian Journeys Experts
Sanjaya Thakur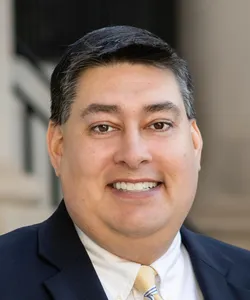 Sanjaya Thakur is professor of Classics at Colorado College, where he also holds the Judson Bemis Professorship in the Humanities. Professor Thakur earned a B.S. from UCLA, double-majoring in Biology and Latin, two Master's degrees (Classical Studies and Classical Art/Archaeology) and a PhD from the University of Michigan. He has led many study tours through Greece, Italy, and Spain and is an avid traveler. He has held a number of national leadership positions in the field of Classical Studies, including chairmanship of the Committee on Diversity in the Profession for the Society for Classical Studies.
Professor Thakur has served as the Director of the Classical Summer School at the American Academy in Rome (2021-23) and Elizabeth A. Whitehead Scholar at the American School of Classical Studies in Athens (2022-23). He has published numerous articles, primarily on the literature and history of the age of Augustus, Rome's first emperor. He teaches a wide range of courses on Greek and Roman history, Latin language and literature, ancient athletics, gender and sexuality in the ancient world, and Greek and Roman art and archaeology. He has also co-directed and organized an Associated Colleges of the Midwest seminar in advanced interdisciplinary learning (SAIL), entitled Mediterranean Trivium, based in Italy.
What Our Travelers Say
Sanjaya's lectures were informative and fun and he was always available when we had questions.
- Laura M., Italy's Lake District: A Stay in Stresa
Upcoming Tours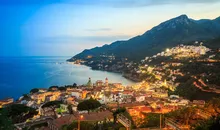 9 days | Starting at: $5,090
May 8, 2024 - May 16, 2024
Sep 4, 2024 - Sep 12, 2024
Tour Details ››