Smithsonian Journeys Experts
Rozenn Bailleul-LeSuer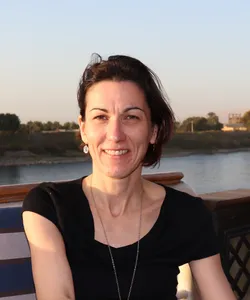 Rozenn Bailleul-LeSuer received her PhD in Egyptology from the University of Chicago. She now divides her time between teaching in the Department of Anthropology at SUNY Brockport and being the curator of the Morgan-Manning House, a Victorian dwelling and museum located in the heart of Western New York. After studying Chemical Engineering in Lille, France, and completing a MA in Greek & Latin at the University of Vermont, Rozenn has lately centered her research on the ancient Egyptians' relationship with their environment, most especially with the animals that shared their lives. Her book on ancient Egyptian aviculture and poultry husbandry is scheduled to be released in the Fall. She has also worked as a consultant for the Art Institute of Chicago and the Oriental Institute Museum of the University of Chicago, where she curated the exhibit Between Heaven and Earth: Birds in Ancient Egypt. Most recently, her move to the Victorian village of Brockport has motivated her to read the many letters and diaries that European and American travelers of the Victorian era wrote during their journeys through Egypt. She is eager to discover how these privileged members of western society described the people they met, as well as the sites, monuments, and landscapes that have since vanished. Finally, she simply loves sharing her passion for Egypt with fellow travelers and cannot wait to do so with you. Be prepared to admire birds along the way! She will have her binoculars and bird books!
What Our Travelers Say
Rozenn was always available and she provided many valuable insights into both ancient and modern Egyptian culture.
- John G., Ancient Egypt and the Nile
Upcoming Tours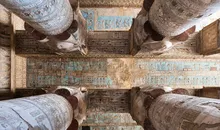 14 days | Starting at: $6,697
Jan 6, 2024 - Jan 19, 2024
Sep 28, 2024 - Oct 11, 2024

Featuring Abu Simbel
Tour Details ››