Smithsonian Journeys Experts
Robyn Keene-Young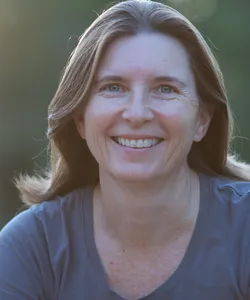 Zimbabwean-born Robyn Keene-Young is an Emmy-nominated film producer and a widely-published travel and nature writer. For more than 25 years, she's explored southern and east Africa, producing magazine features, books, and television documentaries. Her films appear regularly on PBS, National Geographic and BBC. Her work allows her to spend her waking hours in the close company of some of the earth's wildest and most fascinating creatures.
Robyn attended the University of the Witwatersrand during South Africa's turbulent transition to democracy, where she graduated with Bachelor of Arts and Law degrees. She worked as a human rights attorney among farmworkers in the Cape winelands, before leaving the profession to live in a tent and document the African wild with her photographer husband. When she's not filming in remote wilderness, Robyn lives on a farm near South Africa's Kruger National Park. To read a story written by Robyn for Smithsonian magazine click here.
What Our Travelers Say
Robyn was the icing on the cake. Not only were her lectures on wildlife outstanding, but she made the difference in so many ways. She looked after those who needed assistance, was always there to answer questions on political and cultural history, and even spent a morning shopping with several of us at Victoria Falls. Just a fabulous all-around addition to the tour.
- Nancy B., Treasures of S. Africa
Robyn's expertise added greatly to our experience. She is an engaging lecturer, and a delightful traveling companion.
- Robert and Carolyn V., Treasures of S. Africa
Robyn was outstanding! She is so personable and so passionate about her work and was so informative.
- Arlene M., Tanzania Safari: The Great Migration
Upcoming Tours
16 days | Starting at: $9,540
Sep 6, 2022 - Sep 21, 2022

Featuring Rovos Rail
Tour Details ››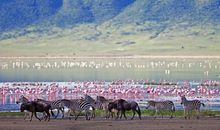 14 days | Starting at: $8,397
Mar 19, 2023 - Apr 1, 2023
Sep 24, 2023 - Oct 7, 2023

The Serengeti, Ngorongoro Crater, and Zanzibar
Tour Details ››