Smithsonian Journeys Experts
Paula Swart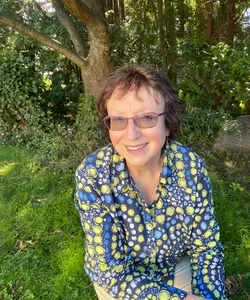 Art historian Paula Swart has been a museum curator for more than 20 years. Born in The Hague in the Netherlands, Paula studied at the University of Leiden and Amsterdam holding degrees in Sinology, art history, history, and archaeology. She has researched the history of the Dutch East India Company (VOC) and lectures on Dutch trade, exploration and discoveries. Paula participated in the project at the Rijksmuseum in Amsterdam studying artifacts from the shipwreck of the Dutch East India company ship Witte Leeuw (White Lion), found off the island of St. Helena in 1976. She speaks five languages, including Dutch and Mandarin, and has published several books and numerous articles on art and architecture, including one on Chinese wallpaper in Holland, which appeared in the Arts of Asia November-December issue, 2015.
She has a special interest in 17th century Dutch still life paintings and studied the restitution of Nazi loot by the government of the Netherlands.
She is a lecturer in the Continuing Education Department of the University of British Columbia where she has taught a series of courses related to UNESCO World Heritage.
Upcoming Tours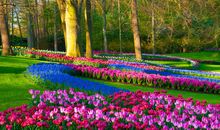 9 days | Starting at: $3,690
Apr 28, 2023 - May 6, 2023

A River Cruise from Amsterdam to Antwerp
Tour Details ››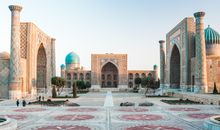 17 days | Starting at: $8,695
Sep 13, 2023 - Sep 29, 2023

Featuring the Five "Stans" of Turkmenistan*, Uzbekistan, Tajikistan, Kyrgyzstan, and Kazakhstan
Tour Details ››