Smithsonian Journeys Experts
Miriam C. Davis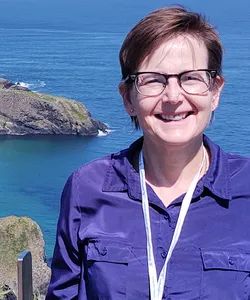 Miriam Davis is an expert in medieval history and archaeology. After graduating from Emory University, Miriam studied history and archaeology at the University of St Andrews on a Bobby Jones Scholarship. She went on to earn an MA in medieval archaeology from the University of York on a Fulbright grant, and a Ph.D. in medieval history from the University of California, Santa Barbara. She has participated in archaeological excavations in Mississippi, Alabama, England, and Scotland. Currently, Miriam is a freelance writer. She has written for the popular press on archaeology, history, and travel and has lectured throughout the U.S., Great Britain, and Israel. Her work has also been featured on The Travel Channel. As a history professor at Delta State University for 16 years, she taught a wide variety of courses, including ancient and medieval history, the Renaissance and Reformation, English history, and the history of Christianity. Miriam is the author of Dame Kathleen Kenyon: Digging Up the Holy Land and The Axeman of New Orleans: The True Story. She has served as a Smithsonian Journeys Expert for trips since 2011.
What Our Travelers Say
Miriam gave great lectures and she is also a very nice person.
- Previous Journeys Traveler, Emerald Isle
Great lecturer, held our interest and her enthusiasm spilled into the crowd!
- Adrian L., Emerald Isle
Upcoming Tours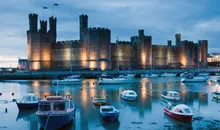 9 days | Starting at: $7,960
May 21, 2024 - May 29, 2024

Aboard the 184-guest Le Dumont-d'Urville
Tour Details ››