Smithsonian Journeys Experts
Michael Jecks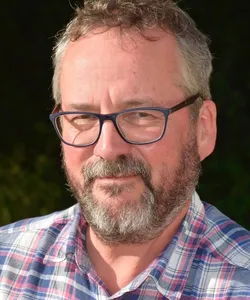 Michael Jecks has been a professional crime writer for 28 years and is the author of some 50 novels and two collections of short stories. His work encompasses his highly acclaimed Templar series of historical thrillers, the Vintener trilogy, his humorous Bloody Mary Tudor series, a new modern day crime series, and a spy story, Act of Vengeance - described by Lee Child as 'an instant classic British spy novel'. His books are inspired by history and legends covering the moors where he lives, but his stories are grounded in real life and real people; what motivates them, and what makes them turn to violence. His novel Death Ship of Dartmouth (Headline, 2006) was short-listed for the Theakston's Old Peculier Crime Novel of the Year Award.
The founder of Medieval Murderers, he has served on the committees of the Crime Writers' Association, Historical Writers' Association and now The Detection Club, where he is the Honorary Secretary. He has taught writing at Swanwick Writers' Summer School, at the Evesham Festival, and tutored for the Royal Literary Fund at Exeter University.
An international speaker, he has worked with the British Council in Bogota and at festivals throughout Europe and all over the United States. His work has been celebrated by Visconti and Conway Stewart pens. In 2014 he was honoured as the International Guest of Honour at the Bloody Words festival in Toronto, and as Grand Master of the first parade in the New Orleans Mardi Gras.
What Our Travelers Say
Mike was approachable, friendly and steeped in history - he was an excellent choice for such a tour - he gave great details about both the history of the countryside and the publishing business.
- Marjorie K., Classic Mystery Lovers England
Mike did a great job! Because of his crime writing background, he could talk to the issues that tied the landscape/setting to the writing.
- Virginia M., Classic Mystery Lovers
Upcoming Tours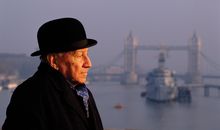 9 days | Starting at: $6,995
Sep 28, 2024 - Oct 6, 2024
Oct 12, 2024 - Oct 20, 2024

Featuring Devon, Oxford, and London
Tour Details ››