Smithsonian Journeys Experts
Luca Zavagno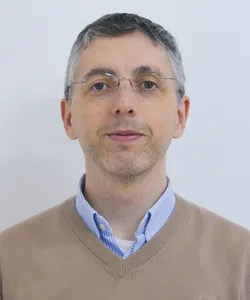 Luca Zavagno graduated from the University of Venice (2002); he obtained his Ph.D. (2007) at the University of Birmingham with a dissertation on the society, economics and politics of Byzantine cities in the early middle ages. He is Assistant Professor of Byzantine Studies in the Department of History at Bilkent University where is currently working on his third monography entitled Beyond the Periphery. The Byzantine Insular World between Late Antiquity and the Early Middle Ages (c.a. 600–c.a. 900) (ARC-Medieval Press).
Dr. Zavagno is the author of many articles on the early Medieval and Byzantine Mediterranean, as well as two monographs: Cities in Transition: Urbanism in Byzantium Between Late Antiquity and the Early Middle Ages (British Archaeological Reports-International Series, 2009) and Cyprus between Late Antiquity and the Early Middle Ages. An Island in Transition (Routledge, 2017). He co-authored (with Özlem Caykent) the edited volumes Islands of Eastern Mediterranean. A History of Cross Cultural Encounters (I.B. Tauris, 2014) and People and Goods on the Move. Merchants, Networks and Communication Routes in the Medieval and Early Modern Mediterranean (IMK, 2016).
He was also twice awarded the Dumbarton Oaks Summer Fellowship (2011 and 2016) as well as the prestigious Stanley Seeger Fellowship of the Hellenic Studies Center at Princeton University (2012).
What Our Travelers Say
Luca really made our trip exceptional, because he was very knowledgeable, personable and great fun!
- Gay and Bill C.
What a great expert! Luca was extremelly well-prepared. Lectures were very topical, extertaining, helped with powerpoint slides. Luca was always engaging, funny, helpful, involved. He was a tremendous asset to our tour!
- Previous Smithsonian Journeys Traveler, Southern Italy and Sicily
Luca was the most knowledgeable and charming lecturer we have ever experienced. In addition to his knowledge as a professor, he was an asset wherever we went along our tour of the Amalfi Coast. We consider Luca a "treasure" offered to the tour and our travel experience.
- Juliana, P.
Upcoming Tours
15 days | Starting at: $5,592
Sep 5, 2023 - Sep 19, 2023
Oct 15, 2023 - Oct 29, 2023
Tour Details ››