Smithsonian Journeys Experts
Lori Blanc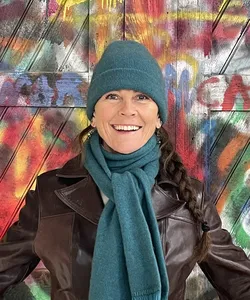 Lori holds a Ph.D. in Conservation Biology and Avian Ecology from Virginia Tech (VT), as well as B.S. and M.S. degrees in Computer Science (with a focus in Artificial Intelligence) from California Polytechnic State University, San Luis Obispo. During her 19 years in academia, Lori conducted research in avian community ecology, oversaw research and management of the federally endangered Red-cockaded Woodpecker at Eglin Air Force Base, Florida, and developed/taught study abroad programs in the South Pacific. One of Lori's greatest passions while at Virginia Tech was taking university students to Australia, New Zealand, Fiji, and Antarctica to study Earth Sustainability and Conservation Biology. She now serves as an independent environmental consultant and is helping to create a non-profit ecological center on the Rappahannock River in coastal Virginia. Lori has an enthusiastic passion for environmental conservation and sustainability initiatives. She enjoys communicating technical information across disciplines and to non-technical audiences, and is passionate about inspiring a sense of joy and wonder for the natural world.
What Our Travelers Say
Lori was very enthusiastic and knowledgeable - she brought energy to every topic she touched on.
- Stephen D., Splendors of Australia and New Zealand
Upcoming Tours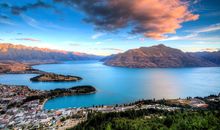 16 days | Starting at: $8,374
Oct 19, 2023 - Nov 3, 2023

From Auckland to Queenstown
Tour Details ››