Smithsonian Journeys Experts
Lawrence Butler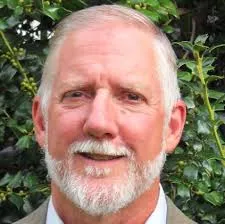 Dr. Butler received his BA and MA from Oberlin College and his PhD from the University of Pennsylvania. Trained as an art historian of Medieval Europe, the Mediterranean and Islamic world, Butler's teaching and scholarly interests now range across pre-modern Eurasia, including the Silk Road connections between the Mediterranean world and East Asia. While at George Mason University he served as director of the Art History program, and as Coordinator of the Ancient Mediterranean Art and Archaeology minor.
Dr. Butler has taught at GMU and Hiram College and has also held research positions at a number of museums. He was a Fulbright Research Fellow in Turkey in 1982-83. He has been an active participant in the Semester at Sea program, taking students on academic study tours around the world. He was the visiting lecturer in Art History on the Fall 1999, Summer 2004, and Fall 2009 voyages. On the Summer 2011 voyage, he was the Global Studies lecturer.
In 2004, Dr. Butler was awarded George Mason University's Teaching Excellence Award and in 2005 he was elected to Phi Beta Delta, the honorary society for international education. He lectures frequently for the Smithsonian Associates on the arts and cultural history of Spain and Portugal, Turkey, China, and many other places in between.
What Our Travelers Say
Larry was a welcome font of useful information on the places we were visiting.
- Steve B., Treasures of Southern Spain and Portugal
He's enthusiastic about the regions we visited and extremely knowledgable. He made himself available to us each and every day.
- Patricia D., Across Northern Spain and Portugal