Smithsonian Journeys Experts
Katryn Wiese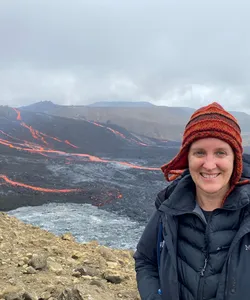 Katryn Wiese is a professor of Geology and Oceanography at City College of San Francisco, where she has taught field, lab, and lecture classes since 1995. She studied Earth and Ocean Sciences at Caltech, Oregon State University, and Stanford University and focused her early research experiences on volcanic processes in Australia, Iceland, and the seafloor. Since then, she has journeyed worldwide as a scientist and field guide, gaining local geologic and oceanographic expertise across the U.S., Central and South America, Arctic and Antarctic locales, and a multitude of ocean island locations including the Azores, the Galapágos Islands, Palau, Tahiti, Fiji, and the Hawaiian Islands. In the classroom, in the field, or through her Earth Rocks! YouTube video channel, Katryn's primary focus today is helping students of all ages and backgrounds recognize and understand the geologic and oceanographic phenomena that build and modify the landscape and impact our climate and society.
What Our Travelers Say
Having Kat along was of great benefit. Her enthusiasm was infectious. Her knowledge and patience were endless. She was a tremendous asset.
- Smithsonian Journeys Traveler
Upcoming Tours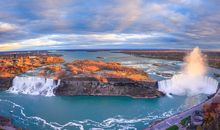 8 days | Starting at: $7,360
Aug 28, 2024 - Sep 4, 2024

From Toronto to Milwaukee aboard the 184-guest Le Dumount-d'Urville or Le Champlain
Tour Details ››