Smithsonian Journeys Experts
John Baines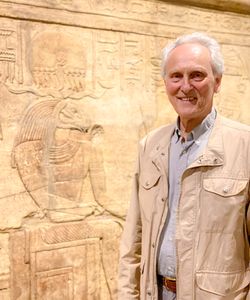 John Baines received his doctorate from the University of Oxford. He was Professor of Egyptology there until his retirement in 2014. He has held visiting appointments in universities and research centers in Egypt, China, Europe, and the USA. John has worked with archaeological field expeditions at Saqqara and Abydos, as well as visiting and studying sites throughout Egypt and northern Sudan, and museum collections wherever he has been able to see them. In Egypt he has lectured on a number of tours.
John's research has addressed many areas of Egyptology, for periods ranging from later prehistory to Greco-Roman times. His work has a strong comparative focus, and he has developed a particular interest in early China, which offers many parallels to developments in Egypt. Among other books, he is co-author with Jaromir Malek of Cultural Atlas of Ancient Egypt (2nd edition, 2000), and author of Visual and Written Culture in Ancient Egypt (2007) and High Culture and Experience in Ancient Egypt (2013). His current research, which he is presenting in public lectures at the Ludwig-Maximilians University in Munich, is on Egyptian biographies. In these studies he uses archaeological, art-historical, and text-based approaches, setting the lives of ancient Egyptians within the landscapes that they developed and inhabited.
John is a Fellow of the British Academy and a Member of the American Philosophical Society and of the German Archaeological Institute. He has served on national and international bodies for research in archaeology, and he continues to be a member of the editorial boards of journals and book series.
What Our Travelers Say
His commentary added dimension and personalisation of the civilizations at hand.
- Roe P., Ancient Egypt and the Nile
Upcoming Tours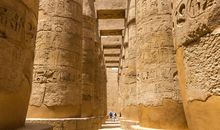 14 days | Starting at: $6,297
Apr 8, 2023 - Apr 21, 2023

Featuring Abu Simbel
Tour Details ››