Smithsonian Journeys Experts
Grant Nel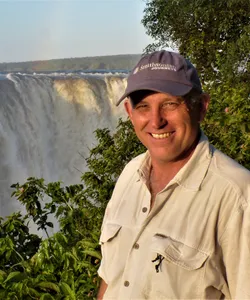 Grant Nel is an enthusiastic disciple for biodiversity conservation, continually travelling the globe to experience and study our planet's myriad wildlife. After qualifying as a Zoologist Grant opted for a career as a field naturalist. He received his ranger training at the world-renowned Mala Mala Game Reserve and has been working in the African wild for the past thirty years. Living a few hundred meters from the confluence of the Chobe and Zambezi Rivers, makes the Victoria Falls and Chobe National Park virtually his back yard. A highly respected conservation advocate, he sits on the board of two local environmental organizations and frequently consults on national ecotourism and conservation policies.
What Our Travelers Say
Grant was an excellent leader. Very personable and his knowledge of the area was tremendous!
- Rich B.
Grant "made" this trip for us. He is smart, engaging, personable, inclusive, and knowledgeable of the area and animals. GREAT!
- Previous Journeys Traveler, African Safari
Grant was outstanding. I cannot imagine a better expert - a very knowledgeable, down to earth, patient, charming, enthusiastic person. He imbued us with his love and respect for Africa.
- Previous Journeys Traveler, African Safari
Grant was top notch: personable, interested, and interesting as well as extremely knowledgeable.
- Previous Journeys Traveler, African Safari
Upcoming Tours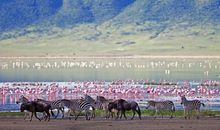 14 days | Starting at: $8,397
Feb 19, 2023 - Mar 4, 2023

The Serengeti, Ngorongoro Crater, and Zanzibar
Tour Details ››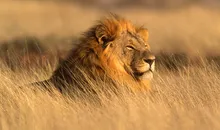 14 days | Starting at: $8,984
Multiple Departures

South Africa, Botswana, Zambia, and Victoria Falls
Tour Details ››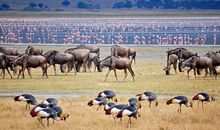 16 days | Starting at: $10,996
Aug 27, 2023 - Sep 11, 2023
Oct 19, 2023 - Nov 3, 2023

From the Serengeti to the Masai Mara
Tour Details ››