Smithsonian Journeys Experts
Glenn Kranking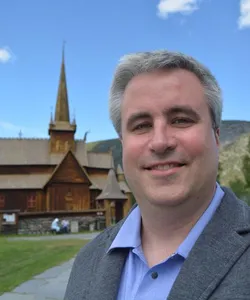 Glenn Kranking is Associate Professor of History and Scandinavian Studies at Gustavus Adolphus College. He received his Ph.D. in History from The Ohio State University, and has lived and researched in Sweden, Estonia, Finland, and Russia. His area of research includes Scandinavia and the Baltic Sea Region with an emphasis on the 19th and 20th centuries, nationalism, and minorities. One of his more recent courses looks at Nordic Explorers, from the Vikings to the Polar explorers.
What Our Travelers Say
Glenn was knowledgeable, helpful, friendly, and considerate. Glenn's time in Scandinavia and his unique experience added greatly to the trip.
- Previous Journeys Traveler, Scandinavian Journey: Norway, Sweden, and Denmark
Upcoming Tours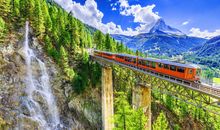 12 days | Starting at: $4,195
Jun 28, 2023 - Jul 9, 2023

A River Cruise and Train Trip from Holland to Switzerland Aboard Amadeus Imperial
Tour Details ››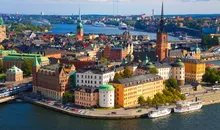 8-9 days | Starting at: $7,570
Aug 10, 2023 - Aug 18, 2023

From Stockholm to Copenhagen
Tour Details ››